The Speaker at the meeting
18th June was
Steve Kersley
of Griffithstown
His subject was - Guide Dogs for the Blind
Steve Kersley from Guide dogs for the blind, he was assisted by Eve & Ben and Labrador May.
The Guide Dogs story started in 1931 with two amazing British pioneers, Muriel Crooke and Rosamund Bond. These remarkable women organised the training of the first four British guide dogs from a humble lock up garage in Wallasey, Merseyside. We've come a very long way since those early days. Today Guide Dogs is the world's largest breeder and trainer of working dogs. And thanks to our dedicated staff and volunteers – and vital donations – we've helped over 29,000 people to achieve life-changing independence. So, how do you make a guide dog?
It doesn't happen overnight. And it takes patience, time, and money. Each guide dog partnership involves 20 months of training, seven years of support – and costs around £50,000? There are two interesting features of guide dog puppy training:
Negotiating obstacles
We introduce the dogs to obstacles gradually, and teach them to navigate their way round. It can take a while to master, but when the dogs get it right the trainer gives them lots of encouragement and maybe even a little treat!
They can't check the traffic lights!
It's a popular misconception that a guide dog will know when to cross the road by waiting for the green light. In reality, it's a team effort – and not an easy task. On a standard kerb-to-kerb crossing known to the owner, the guide dog is trained to stop at the edge, to indicate it has reached a crossing. The owner will listen for traffic, then, when he or she decides it's safe, give the command 'Forward!' However, the guide dog's training teaches them NOT to obey the command if a car's coming.
0 to 6 weeks
The puppy is living with its mum and siblings in a Guide Dogs volunteer's home. As well as playing, exploring and napping, the puppy will go to our state of the art breeding centre at six weeks for health checks and immunisations.
6 weeks to 4 months
The puppy has now moved to its Puppy Walker's home In our visitors case it is Eve & Ben. During these crucial months, the dog will start learning good manners and basic commands, such as 'sit' and 'down' – as well as how to walk on the lead.
4 to 14 months
The puppy is starting to get used to the area it lives in. It will learn how to negotiate flights of stairs, busy shopping areas and various means of transport. It will also get used to being around people and other dogs.
14 to 17 months
It's time for guide dog training school. A professional guide dog trainer will introduce the puppy to a special brown training harness. It's also time to start learning guiding skills such as dealing with kerbs and avoiding obstacles.
17 to 20 months
At this stage, a Guide Dog Mobility Instructor will start to pull all the puppy's training together, so that it learns to use guiding skills in everyday situations. They will also start the matching process, finding a blind or partially sighted person who's just right for the puppy.
20 to 22 months
Congratulations – The puppy has become a fully trained guide dog! He or she will now be matched with a person with sight loss so they can get to know each other and start their partnership training.
22 to 24 months
A guide dog changes a blind or partially sighted person's life forever! It has now settled into its new home and is practicing its regular routes. A Guide Dog Mobility Instructor will keep visiting to check how it's all going.
The Speaker at the meeting
4th June was
Malcolm Jones
of Ebbw Vale
His subject was - Festival Park Owl Sanctuary
Mr. Malcolm Jones is the owner of the Owl Sanctuary at Festival Park Ebbw Vale
Malcolm started by saying, Why not visit the Owl Sanctuary Festival Park, where we have over 60 birds of prey, including Owls, Hawks, Falcons and Buzzards.
The Owl Sanctuary Festival Park is situated in the Festival Park, which held the last British Garden Festival of 1992, which is located in the Ebbw Valley. the sanctuary has been open for 14 years, at the festival park site, which originally hosted the last British Garden Festival in 1992. The sanctuary is home to almost 60 different birds of prey from all over the world, including Falcons, and hawks as well as owls. The number of birds fluctuates as new birds arrive and wild birds which have recovered from their injuries are released. A majority of birds cannot be released into the wild as they are either captive bred or non-native species. Again a majority of birds have been bought as pets, or presents and have not been wanted, or looked-after properly.
The sanctuary is owned by Malcolm Jones, a retired steel worker, who has dedicated his life to caring and Rehabilitating birds of prey. Malcolm said "We are available 24 hours a day, 7 days a week to rescue injured birds of any type. All our injured or wild birds are checked by a specialist bird vet known as Mark Evans in Cardiff." The Sanctuary is mainly self funded by going out to schools, or fetes as well as public donations. We do school educational visits, where we spend the entire day and give children the opportunity to learn about these magnificent birds, and children will even get the chance to hold an owl. We also attend shows and fete's where we will display a wide variety of owls, hawks and falcons from around the world. The display will be manned by trained volunteers who are willing to explain about the owls and give you the opportunity to hold them as well.
All birds are cared for by the volunteers of the Owl Sanctuary including the owner, Malcolm Jones who has over 47 years of experience.
The Owl Sanctuary itself is just down the hill from the Festival Park Factory Shopping Outlet. We are sign posted from the car park. Find Massarella's, the café, and follow the hill down. We are located on the corner.
Malcolm brought along a small selection of birds to show us these included :
left to right Burrowing Owl Scops Owl Harris Hawk Kestrel Barn Owl
Bottom Row European Eagle Owl. Click on picture to enlarge
The Speaker at the meeting
21st May was
Paula Tippins
of Pontypool
Her subject was -
Gateway Credit Union is the savings and loans co-op for everyone who lives or works in Torfaen or Monmouthshire.
We have over 3000 members and are growing fast. We operate from our Head Office in Pontypool and a network of branches in Cwmbran, Abergavenny, Chepstow.
Unlike banks, Credit Unions exist just to serve our members and our community. Members of the Credit Union save regularly and their savings are used to make loans to other members. We charge reasonable interest rates, which cover the core running costs of the Credit Union and pay a small dividend to our savers. We aim to offer you at least as good a deal as you can get on the high street, but with the friendliness and flexibility that come from being local.
We have members who are on low incomes, perhaps saving a few pounds a week, who choose us because we will lend them a few hundred pounds at a reasonable rate. We also have members with well-paid jobs, saving hefty regular sums, and choosing an ethical home for their money. We have members who come to us to save and members who come to borrow, aged from birth to 100 and they're all equally welcome.
Gateway Credit Union is run by a volunteer board elected at the AGM and relies on over 50 local volunteers to run the service in local communities. We also employ a team of professional staff to look after the day to day needs of our members. All our staff and volunteers are committed to the continuing success of the credit union and to its business ethics and philosophy. We are supported by the Welsh Government, Monmouthshire and Torfaen Councils and by other local partners who are helping us grow, but we are completely independent and confidential in our operation. Give us a call or send us an email if you would like to get involved.
Credit Unions have been around since the 19th Century, and we are part of a worldwide movement. The four principles of the Credit Union movement are;
1. The promotion of thrift among its members by the accumulation of their savings.
2. The creation of sources of credit for the benefit of its members at fair and reasonable rate of interest.
3. The use and control of members savings for the mutual benefit, and;
4. The training and education of members in the wise use of money and in the management of their financial affairs.
When you join Gateway, we ask you to save regularly, even if it is only a few pounds a week or month. We know that it can sometimes be difficult to save and we try to make it as easy and convenient for you as we can. If you are not sure which account or payment method would suit you, please give us a call or drop in for a chat. We rely on our members savings to be able to give loans; we don't borrow on the money markets or take risks with your savings. We also know that our members appreciate the peace of mind that comes from having savings, often for the first time. Contact us by..Freepost RSRT-HAXK-RUYY
Gateway Credit Union Ltd
21 Commercial Street, Pontypool, Torfaen, NP4 6JQ
By phone......... 01495 742500 By EMail.............. info@gatewaycu.co.uk
Head Office opening hours... Mondays to Fridays 9.30am - 4.30pmexcept Thursdays 10.30am - 4.30pm Saturdays 9.30am - 12.30 pm.
The Speaker at the meeting
7th May was
Rev. Chris Woods
of Newport
His subject was - The American Civil War 1861 - 1865
The Civil War is the central event in America's historical consciousness. While the Revolution of 1776-1783 created the United States, the Civil War of 1861-1865 determined what kind of nation it would be. The war resolved two fundamental questions left unresolved by the revolution: whether the United States was to be a dis-solvable confederation of sovereign states or an indivisible nation with a sovereign national government; and whether this nation, born of a declaration that all men were created with an equal right to liberty, would continue to exist as the largest slave holding country in the world. Northern victory in the war preserved the United States as one nation and ended the institution of slavery that had divided the country from its beginning. But these achievements came at the cost of 625,000 lives--nearly as many American soldiers as died in all the other wars in which this country has fought combined. The American Civil War was the largest and most destructive conflict in the Western world between the end of the Napoleonic Wars in 1815 and the onset of World War I in 1914. The Civil War started because of uncompromising differences between the free and slave states over the power of the national government to prohibit slavery in the territories that had not yet become states. When Abraham Lincoln won election in 1860 as the first Republican president on a platform pledging to keep slavery out of the territories, seven slave states in the deep South seceded and formed a new nation, the Confederate States of America. The incoming Lincoln administration and most of the Northern people refused to recognize the legitimacy of secession. They feared that it would discredit democracy and create a fatal precedent that would eventually fragment the no-longer United States into several small, squabbling countries. The event that triggered war came at Fort Sumter in Charleston Bay on April 12, 1861. Claiming this United States fort as their own, the Confederate army on that day opened fire on the federal garrison and forced it to lower the American flag in surrender. Lincoln called out the militia to suppress this "insurrection." Four more slave states seceded and joined the Confederacy. By the end of 1861 nearly a million armed men confronted each other along a line stretching 1200 miles from Virginia to Missouri. Several battles had already taken place--near Manassas Junction in Virginia, in the mountains of western Virginia where Union victories paved the way for creation of the new state of West Virginia, at Wilson's Creek in Missouri, at Cape Hatteras in North Carolina, and at Port Royal in South Carolina where the Union navy established a base for a blockade to shut off the Confederacy's access to the outside world. But the real fighting began in 1862. Huge battles like Shiloh in Tennessee,Gaines' Mill, Second Manassas, and Fredericksburg in Virginia, and Antietam in Maryland foreshadowed even bigger campaigns and battles in subsequent years, from Gettysburg in Pennsylvania to Vicksburg on the Mississippi to Chickamauga and Atlanta in Georgia. By 1864 the original Northern goal of a limited war to restore the Union had given way to a new strategy of "total war" to destroy the Old South and its basic institution of slavery and to give the restored Union a "new birth of freedom," as President Lincoln put it in his address at Gettysburg to dedicate a cemetery for Union soldiers killed in the battle there. the Potomac commanded by a series of ineffective generals until Ulysses S. Grant came to Virginia from the Western theatre to become general in chief of all Union armies in 1864. After bloody battles at places with names like The Wilderness,Spotsylvania, Cold Harbor, and Petersburg, Grant finally brought Lee to bay at Appomattox in April 1865. In the meantime Union armies and river fleets in the theatre of war comprising the slave states west of the Appalachian Mountain chain won a long series of victories over Confederate armies commanded by hapless or unlucky Confederate generals. In 1864-1865 General William Tecumseh Sherman led his army deep into the Confederate heartland of Georgia and South Carolina, destroying their economic infrastructure while General George Thomas virtually destroyed the Confederacy's Army of Tennessee at the battle of Nashville. For three long years, from 1862 to 1865, Robert E. Lee's Army of Northern Virginia staved off invasions and attacks by the Union Army. By the spring of 1865 all the principal Confederate armies surrendered, and when Union cavalry captured the fleeing Confederate President Jefferson Davis in Georgia on May 10, 1865, resistance collapsed and the war ended. The long, painful process of rebuilding a united nation free of slavery began.
MILITARY DEATHS IN AMERICAN WARS
The numbers of Civil War dead were not equaled by the combined toll of other American conflicts until the War in Vietnam. Some believe the number is as high as 850,000. The Civil War Trust does not agree with this claim.
The average Civil War soldier was 26 years old, weighing 143 pounds and standing 5'8" tall. (Library of Congress)
The Speaker at the meeting
16th April was
Mrs Jane Adams
of Pontypool
Her subject was - South Atlantic Medal Association 1982
The Speaker at the meeting
2nd April was
Mr Mal Edgson
of Pontypool
His subject was - Ciizens Advice Service
Citizens Advice Bureaux help thousands of people to resolve their legal, money and a huge variety of other issues by providing

free, independent and confidential advice

every year. We aim to

provide the advice

people need for the problems they face and

improve the policies and practices

that affect people's lives. We provide free, independent, confidential and impartial advice to everyone on their rights and responsibilities. We value diversity, promote equality and challenge discrimination. During 2012/13 we helped

2.1 million people to solve 6.6 million problems
but these statistics don't show the whole picture. It tells us how many people we help but not what the result of our advice is.
So in February 2012, we took a snapshot of outcomes recorded for debt, benefits, housing and employment enquiries. The sample is made up of 199,000 outcomes captured for 135,000 clients – six per cent of all clients seen by the service in 2010/11 and 12 per cent of clients who received full advice.
From this sample:
•
£299 million
worth of additional income meant that

64,400 clients

gained an average of

£5,000

each.
•
The above additional income includes

£256 million

worth of benefits successfully claimed.
•
£238 million
worth of debt has been written off for

18,500

clients – an average of

£17,170

each.
•
37,100
clients had one or more debt repayments successfully rescheduled.
•
Homelessness was prevented or averted for

5,000

clients
Bureau research shows that overall client satisfaction with the Citizens Advice service was around 95% in 2012/13.
This reflects the Citizens Advice service commitment to providing a client-centred service and we are always striving to do better.
Over 100,000 clients were surveyed in 2012/13 regarding their satisfaction with different aspects of our service. For a summary of our results:
Our advice helps people resolve their problems with debt, benefits, employment, housing, discrimination, and many more issues. It is available to everyone.
Advice may be given face-to-face or by phone. Most bureaux can arrange home visits and some also provide email advice. A growing number are piloting the use of text, online chat and webcams. Search for your local bureau to see the full range of services it provides.
When you arrive at the CAB we will welcome you and let you know what services we have available. These include a wide range of fact sheets and leaflets for you to browse. Please tell us about any language or access requirements you have and we will do our best to accommodate them.
Everyone is offered a short session with an assessor, who will identify the most appropriate way for us to give you the help that is needed. We'll keep you informed about the length of time you may need to wait for this.
Depending on your particular needs, we may make an appointment to discuss your problem further – in person, by phone or on email. Alternatively, we may provide you with information to take away, or direct you to a different organisation that is better placed to help you.
When you visit a Citizens Advice Bureau, it's important that the adviser you speak to has as much information about your case as possible. If you don't bring the necessary paperwork with you, you may have to come back another time. This means it could take you longer to get the help you need.
It's sometimes important to get help as soon as possible because you may only have a short amount of time to take certain action.
Torfaen Citizens Advice Bureau 45 Gwent Square

Castle Mews Cwmbran

George Street Advice Line 08444772020 / 01633876121

PONTYPOOL

Torfaen

NP4 6BU

Torfaen

NP44 1PL
Advice Line 08444772020 / 01495759814
The Speaker at the meeting
19th March was
Mr David Harrison
of Monmouth
His subject was - Dylan Thomas
Dylan Marlais Thomas is perhaps Wales' best-known writer. He wrote poems, short stories and scripts for film and radio, which he often performed himself. His public readings in America were highly acclaimed, and his mellifluous voice was celebrated in his numerous radio broadcasts. Dylan Thomas' most celebrated works include Under Milk Wood, Do Not Go Gentle Into That Good Night, Fern Hill and A Child's Christmas In Wales. Dylan Thomas' early years shaped him, both as a person and as a writer. He was born on 27 October 1914 at 5 Cwmdonkin Drive in Swansea, a newly built semi-detached house his parents had bought earlier that year. The family – his father David John Thomas, known to all as DJ, his mother Florence, the young Dylan and his sister Nancy, eight years his elder - lived in the Uplands suburb of Swansea. It was a respectable area overlooking Swansea bay and the town. Dylan Thomas' parents both spoke Welsh and had strong links to Welsh cultures and customs, but brought up their children to speak only English. This was something quite usual in this largely Anglicised area. Both Nancy and Dylan were sent to elocution lessons, to which the poet later attributed his 'cut-glass' accent. As a boy, Dylan almost exclusively knew the western suburbs of Swansea, particularly nearby Cwmdonkin Park. But his childhood summers were mostly spent at Florence's sister Ann's dairy farm in Carmarthenshire. These holidays would later inspire the poem Fern Hill, published in 1946. In 1925, just before his 11th birthday, Dylan began attending Swansea Grammar School, where his father had been teaching for two decades. DJ was in charge of the school magazine, and his son immediately began submitting material for publication. It was a matter of weeks before his first poem was published. At school, the only subject in which he excelled was English. But as an unruly child, he was undisciplined and mostly underachieving. In 1931 he left school, and got a job as a reporter for the South Wales Evening Post. He was not wholly successful, and was eventually sacked though he continued working as a freelance journalist sporadically for several more years. In 1933 his poetry began to receive greater exposure. He was published in periodicals, and a submission to a BBC poetry competition resulted in it being read on air. The following year he moved to London, where his first poetry collection, 18 Poems was praised by a number of established poets including Edith Sitwell. Yet he was steadily acquiring a reputation as a bit of a drinker. The main themes of Dylan Thomas' poetry were nostalgia, life, death, and lost innocence. He wrote often about his past as a boy or as a young man. And Wales, and the Welsh landscapes and people, became an integral part of his writing. Dylan married Caitlin Macnamara in 1937. In 1938, as she and Dylan settled in to life at Sea View in Laugharne, Caitlin fell pregnant. She gave birth in January 1939 to their first child, Llewelyn, in Poole, Dorset. They had a volatile relationship. Both Dylan and Caitlin had affairs throughout their marriage, and each resented the other's while excusing their own behaviour. In March 1943 the couple's daughter, Aeronwy, was born in London. She was named after the River Aeron, which flows through Cardiganshire. Six years later, when the Thomas family had settled in Laugharne in 1949, Caitlin was expecting their third child. Colm Garan Thomas was born that July. Dylan's first trip to America in 1950 was in part determined by money. His poems were being published there, and he had a considerable stateside following. The poet John Malcolm Brinnin was an admirer of Dylan's writing, and invited him to give readings at the Poetry Center at New York's Young Men's and Young Women's Hebrew Association. While it may have made him money, America did little to inspire Dylan's writing - he made few references to it in his writing. He did, however, take to the many bars and parties he was taken to. He made four trips to America. On 19 October 1953 he arrived for the last time, alone, in New York. He began drinking heavily, and was unable to stop vomiting during a rehearsal of Under Milk Wood. A doctor, Milton Feltenstein, treated him. The line, "I've had 18 straight whiskies. I think that's the record" has become part of the Dylan Thomas legend but there has been subsequent discussion about the role of alcohol in his demise. Dylan Thomas died at noon on Monday 9 November 1953. The post mortem gave the primary cause of death as pneumonia, with pressure on the brain and a fatty liver given as contributing factors. He is buried at St Martin's Church in Laugharne. Thomas left little money and had made no will. It was a messy end, but one curiously befitting for the romanticised poetic lifestyle he had sought for so long.
The Speaker at the Meeting
5th March 2014
was
Mr. Jonathon Parfitt
Subject was The Role of a Financial Adviser
He had not come to sell us anything, but, to enlighten us bout the role of a financial adviser. He started by handing out a quiz sheet to test our knowledge of global markets. There were some knowledgeable members among us, but for the most part we were surprised at the answers.
Financial advisers provide clients with advice on financial matters, making recommendations on ways to best utilise their money. The role involves researching the marketplace and advising clients on products and services available, ensuring they are aware of and understand those that best meet their needs, and then securing a sale.
Advisers may specialise in particular products, depending on their clients, e.g. selling employee pension schemes to companies or offering mortgage, pension or investment advice to private clients. Others are generalists, offering advice to clients in all of these areas, plus savings plans and insurance.
In order to give financial advice, advisers must have professional qualifications and follow strict financial industry rules.
Financial advisers may also be known as financial planners or wealth managers.
There are two different types of financial adviser and advice:
Independent advisers, also called independent financial advisers (IFAs), research and consider all retail investment products or providers available to meet the client's needs. They must provide clients with unbiased and unrestricted advice.
Restricted advisers only offer restricted advice, focusing on a limited range of products or on products from one or a limited number of providers.
All advisers must inform their clients, before providing advice, whether they provide independent or restricted advice.
Tasks vary depending on the role but typically involve:
contacting clients and setting up meetings, either within an office environment or in clients' homes or business premises;

conducting in-depth reviews of clients' financial circumstances, current provision and future aims;

analysing information and preparing plans best suited to individual clients' requirements;

completing risk analyses;

researching the marketplace and providing clients with information on new and existing products and services;

designing financial strategies;

assisting clients to make informed decisions;

researching information from various sources, including providers of financial products;

reviewing and responding to clients changing needs and financial circumstances;

promoting and selling financial products to meet given or negotiated sales targets;

negotiating with product suppliers for the best possible rates;

liaising with head office and financial services providers;

liaising with other professionals, such as estate agents, solicitors and valuers;

keeping up to date with financial products and legislation;

producing financial reports;

contacting clients with news of new financial products or changes to legislation that may affect their savings and investments;

meeting the regulatory aspects of the role, e.g. requirements for disclosure, costs of the services provided and also the advised products.
All in all a very interesting talk, especially as we didnt have to buy anything.
The Speaker at the meeting
19th February 2014
was
Tim Ryan
His subject was The Beachley and Aust Ferries
The passage of the Severn between Aust and Beachley was probably in use from antiquity and was long the chief route between south west England and Wales. It was perhaps the site of the Trajectus (throwing-across) where the Roman legions used to be ferried across the Severn. It was recorded in the 12th century when the de Clares, lords of Tidenham, granted quittance of the passage to the monks of Tintern. It was evidently much used in 1405 when great numbers of the English and Welsh were said to resort to the nearby chapel of St. Twrog. The manor of Tidenham retained rights over the passage, and received rents from the parishes of Aust and Beachley, until the 19th century. The journey, a distance of over a mile at a point where the tides run swiftly, was a dangerous one, and its reputation, the roughness of the water, and the smallness of the boats deterred Daniel Defoe from making the crossing from the Aust side early in the 18th century. He referred to it as an ugly, dangerous, and very inconvenient ferry. By that time, ferry crossings from New Passage, between Redwick near Pilning and Sudbrook on the Welsh side, rivalled the Aust passage, which became known as the Old Passage. In 1825 a new era opened with the formation of the Old Passage Ferry Association, sponsored by the Duke of Beaufort, as Lord of Tidenham. The company built stone piers on both banks, and commissioned a steamboat which began to ply in 1827, with a second one five years later, although sailing boats also continued to be used. By virtue of these improvements the company achieved the transfer of most of the cross-Severn mail routes from the rival New Passage. However, the passage remained dangerous. The Beachley-Aust ferry was lost with all hands on 1 September 1839. The same thing happened on 12 March 1844; the master, James Whitchurch was the son of the captain lost in 1839. In 1863, the railway reached the downstream, New Passage shores on both sides of the river, and this became the standard route. The Old Passage, not connected to the railway, therefore lost much of its traffic. In 1886, the railway Severn Tunnel opened, broadly following the line of the New Passage, and this removed the demand for all ferries until the late 1920s, when the increase in motor vehicles, which were not well catered for by the railway operator, led to new demand for a crossing.The advent of railways, in particular the opening of the South Wales railway in 1852, the Severn Railway bridge in 1879 and then in 1886, brought a sharp decrease in traffic. Both the steamboats were scrapped by 1860 and eventually the service was closed altogether.The ferry service gained a new lease of life, however, with the growth of motor traffic, and a service was re-opened in 1926. Between 1931 and 1966, a ferry service was operated by Enoch Williams of the Old Passage Severn Ferry Company Ltd. Initially, this was only able to transport passengers with bicycles and motorbikes, but, by 1934, the Severn Queen was launched as a car ferry. It was able to carry just 17 cars. Each car had to turn sharply off the ramp onto the ferry, then be turned on a manually operated turntable before being parked. The process was reversed for unloading.The ferry timetable was notoriously affected by the huge tidal range on the Severn. It was unable to operate at low tide or at very high tides. The last ferry crossing occurred on 8 September 1966,the day before the first severn bridgeopened.The last remaining ferry boat, the Severn Princess which had been launched in 1959, was found wrecked, abandoned and full of fertiliser in Ireland in 1999 by Dr. Richard Jones, the grandson of Enoch Williams, and returned to Beachley in 2003. For some years the vessel rested alongside the Beachley slipway. Other Ferries included MV Princess Ida (built Chepstow, 1931). Wooden. Withdrawn 1935.MV Severn Queen (built Chepstow, 1934). Wheelhouse and funnel in centre of car deck. Withdrawn 1966.MV Severn King (built Beverley, Woodward & Scarr (Yorkshire), 1935). Similar to the Severn Queen but Wheelhouse elevated over car deck, originally a single funnel but twin side funnels a later addition. Withdrawn 1966. In 1970 this boat was in use to support the demolition of the damagedSevern Railway Bridge, when it collided with one of the bridge piers and was sunk.]MV Severn Princess (built Yorkshire Dry Dock, Hull, 1959). Wheelhouse and funnel in centre of car deck. Withdrawn 1966.
The ferry, Severn Princess, is currently being restored by a group of volunteers who carry out the work themselves and organise fund raising. This was a very interesting talk by a speaker who's enthusiasm for the subject was energetic and very knowledgeable, his many anecdotes proved to be in many cases very amusing.
There were quite a few members in the room who had used the ferry crossing themselves and were reminded of the rather unnerving entry and exit of the ferry.
The Speaker at the meeting
5th February
was
Ms. Lynne Neagle AM
For Torfaen
Lynne Neagle was elected as a Labour and Co-operative Assembly Member in 1999.
Personal history
Lynne Neagle was born in Merthyr Tydfil 1968 and was educated at Cyfarthfa High School, then Reading University, where she studied French and Italian. She is married to Huw Lewis, Assembly Member for Merthyr Tydfil and Rhymney, and has two sons.
Professional background
Prior to her election to the Assembly in 1999, Lynne held a number of posts within the voluntary sector in Wales, working for organisations such as Shelter Cymru, Mind and the CAB. She was Carers Development Officer with Voluntary Action Cardiff and also worked as a researcher for Glenys Kinnock MEP.
Political history
Lynne was a long-serving chair of the Labour Group in the Assembly until 2008. Her political interests include health, housing, social services, Europe and the future of the valleys in south Wales. She has led high profile campaigns on issues like MMR uptake and disabled children's services.
Works on the following committees
Children, Young People and Education Committee
Committee of the Whole Assembly
Health and Social Care Committee
Sub Committees on The Smoke-free Premises etc. (Wales) (Amendment) Regulations 2012
Lynne is Chair of the Labour Group in the National Assembly, and she is a member of the Health & Social Services Committee, the Standards of Conduct Committee and a member of the South East Wales Regional Committee. She also chairs the All Party Group on Cancer .
Lynne is a formidable campaigner who's always passionate in championing the issues that matter to the people she represents. As well as being a hard-working constituency AM, Lynne is well known for her fierce and often hard-hitting contributions in committees and on the floor of the Senedd. Although fiercely loyal to her party on the one hand, Lynne has never been afraid to speak out on the issues she believes in.
This spirit has led to a number of high profile campaigns over the years; her calls for the MMR vaccine to become an entry requirement for schools led to a wide ranging national debate on the issue, and more recently, Lynne successfully campaigned for Gwent's £220 million Specialist and Critical Care Centre to be sited in Cwmbran. Having studied at Reading University, prior to her election in 1999, Lynne held a number of roles within the Welsh voluntary sector, and worked as a researcher in the office of former MEP, Glenys Kinnock. Previously a long standing chair of the Labour group, Lynne has two children and is married to the Minister for Children, Huw Lewis
Only one meeting this month as the first scheduled meeting of the new year fell on the 1st of January it was decided to cancel this meeting.
On the subject of the New Year we all hope you enjoy a happy and healthy one.
The Speaker at the meeting
15th January
was
Mr Dennis Tippins
his subject was
Memories of Pontypool
It's only natural for any town to want to modernise. Buildings get old, outdated and no longer of use and are then demolished, roadways are built. This has happened in Pontypool. Even in our lifetime changes have taken place that make certain areas of Pontypool unrecognisable.
The speaker at the meeting today called his talk simply 'Memories' and proceeded to show us, with aid of many photographs, the changes that have been made.
It has been said in the past that all roads lead to Pontypool, today it seems that all roads bypass Pontypool. A town that once boasted three railway stations, a bus station (Clarence) and a multitude of shops is now almost a ghost town.
During the building of the Pontypool by-pass it was so difficult to get to Pontypool that most people south of the town switched to Cwmbran and mostly still shop there. In modern day road planners seem to conspire to further isolate the the town.
In New Inn stands what's left of Pontypool Road station, this station when it was built in 1909 was a major line station and boasted a staff of 34, today it is much reduced in size and is unmanned.
Back in 1799 Pontypool was being touted as the new Birmingham, that as we know didn't happen, but the town did achieve fame for its iron industry and the development of tin plate which was exported around the world. Another well known product that was pioneered in Pontypool was 'Japanware' this also found markets around the world.
Today Pontypool is also famous around the world for exploits of its rugby team (once provided no less than five forwards in the Wales International team). Sadly due to misguided tinkering of the system we will never see those days again.
For a small town Pontypool has a great history, a history that we can be proud of.
No talk of Pontypool is complete until we mention its jewel in the crown that is 'The Park'. The park given to the people of Pontyool, under the care of the council, by the Hanbury family is admired by all who visit.
In latter half of the 20th century a lot changes have taken place in and around Pontypool that make some areas unrecognisable, but, as long as they dont change the name, we'll know where we are.
As is tradition the last meeting of the year was the Carol Service. The attendance this year packed out the meeting room. Once again we welcomed guests from Panteg PROBUS club,
( formerly known as West Mon PROBUS), Panteg Ladies PROBUS and Panteg Ladies group.
The service was conducted by the Rev. Ann Gollidge. Musical accompaniment to the carols was provided by our instrumentalist members, Emrys Watt,
David Davies and Graham Patrick.
Following the service everyone enjoyed a beverage and a mince pie and the opportunity to have a chat with friends. All in all a very enjoyable morning.
The Speaker at the meeting
4th December 2013
was
Mr John Sheen
his subject was
Christmas Crackers
The speaker at the meeting 4th December saw the return of Mr John Sheen of Cardiff. His subject this time was entitled Christmas Crackers.This turned out to be a collection of poems and witty reflections of Christmas.
He laid out twelve christmas crackers that were each numbered and various members were asked to select a number, which then related to and item which would be a poem or a funny story. Unfortunately I was not able to recall all his offerings as they were sometimes long and visual. I have attempted to give you the essence of the session below
A Sign of the Times
As a little girl climbed onto Santa's lap, Santa asked the usual, "And what would you like for Christmas?" The child stared at him open mouthed and horrified for a minute, then gasped, "Didn't you get my E-mail?"
The 4 stages of life:
You believe in Santa Claus
You don't believe in Santa Claus
You dress up as Santa Claus
You look like Santa Claus
Your Eggnog's Too Strong
If you see a fat man …
Who's jolly and cute,
wearing a beard
and a red flannel suit,
and if he is chuckling
and laughing away,
while flying around
in a miniature sleigh
with eight tiny reindeer
to pull him along,
then lets face it…
Your eggnog's too strong
December I went shopping
for presents for my friends.
I bought a bunch of knickknacks
and a lot of odds and ends.
I picked the kinds of presents
that everyone enjoys:
Computer games and candy
and a wagon-load of toys.
I brought them home
and wrapped them.
I placed them near the tree,
but liked them all so much
that I unwrapped them just for me.
Would it be wrong to keep them?
I guess it just depends.
Can someone loan me money
to go shopping for my friends
God rest ye merry shoppers
(Sung to the tune "God rest ye merry, gentlemen")
God rest ye merry shoppers
Let nothing you dismay
Remember, Sales, our saviours
Start before the Christmas day
To save us all from credit's power
When we were gone astray
O tidings of comfort and joy,
Comfort and joy
O tidings of comfort and joy
God rest ye merry shoppers
Let nothing you dismay
Remember, Sales, our saviours
Start before the Christmas day
How did Mary and Joseph know that Jesus was 7lb 6oz when he was born?
They had a weigh in a manger!
Q: If athletes get athletes foot, what do astronauts get?
A: Missiletoe
Christmas: The time when everyone get Santamental
Remember, Christmas isn't about how big the tree is, or what's under it. It's about who's around it
The Speaker at the meeting
20th November 2013
was
Mr Bob Trent
his subject was
The History of Pub Signs
The idea of the pub sign came to Britain at the time of the Roman invasion. Wine bars in ancient Rome hung bunches of vine leaves outside as trading signs but when the Romans came here, they found precious few vines in the inhospitable climate. Instead, they hung up bushes to mark out the It would be centuries before the first recognisable pubs opened. Religious houses ran the earliest true inns to cater for pilgrims and knights on their way to the Crusades in the Holy Land. Ye Olde Trip to Jerusalem, whose cellars are carved from the rocks beneath Nottingham Castle, is just such an example. Established in 1189, it claims the title of the oldest pub in England and was a stopover point for forces on their way to meet with Richard the Lionheart. Other signs on this theme are the Turk's Head, Saracen's Head and Lamb & Flag – the lamb representing Christ and the flag the sign of the crusaders. Even after the Dissolution of the Monasteries in the 16th Century, some of the names denoting religious connections survived, such as the Mitre, the Ship (symbolising the Ark) and the Anchor (the Christian faith). However, many of the landlords thought it more politic to show allegiance to the monarch and hastily adopted titles like the King's Head or the Crown. Henry VIII who ordered the Dissolution is, unsurprisingly, the most popularly depicted monarch inns. Heraldry has been a recurrent theme, the Black, White, Red and Golden Lions have formed part of the royal coat of arms since the time of the Norman Conquest. The Unicorn was in the Scottish arms, the Red Dragon in the Welsh and the White Horse in the Hanoverian. The Rising Sun was the badge of Edward III. Local gentry often had pubs on their land named after them or parts of their cognizance were taken. Anyone who caught the public imagination was likely to be immortalised such as Lord Nelson or Wellington and even loveable rogues like Dick Turpin get a mention. One of the most affectionate tributes is reserved for the Marquis of Granby, Commander in Chief of the British army. After the Battle of Warburg, he bought pubs for all his non-commissioned officers. His generosity ruined him however and he died in 1770 leaving crushing debts of £37,000. The names Bull & Bush still survive. There is a story that, in Stoney Stratford, the London coach changed horses at the Bull and the Birmingham coach across the road at the Cock Inn. The passengers from the respective coaches would swap news whilst waiting for the change and it is from this that the phrase "cock and bull story" is said to have originated. Plenty of cock and bull stories and local legends have found their way onto pub signs. Take, for example, the Drunken Duck at Barngates. The landlady one day found all of her ducks dead in the yard. Unaccustomed to waste, she plucked them ready for cooking. As she finished, the ducks began to revive and a search of the yard revealed a leaking beer barrel surrounded by webbed footprints. She was apparently so contrite that she knitted little jackets until their feathers grew back. Alternatively, there was the Flying Monk of Malmesbury who claimed his faith was so strong it would enable him to fly. He jumped from the top of the local abbey to demonstrate his faith and…well, the pub was a nice memorial!. It is rare to take time to consider the sign outside the pub in the rush to get inside but few pubs were named by accident. Almost every name has a story behind it and, together, they illustrate the social history of Britain. With names enduring for centuries it is possible that the sign above the door is as old as the pleasure of drinking itself.
The speaker after the meeting on
Wednesday the 6th November 2013
was
Mr. Robin Williams
His Subject was - Pontypool Japanware
Thomas Allgood of Northamptonshire, was engaged by Richard Hanbury to manage his Pontymoel wire works. It is alleged that his son , Edward Allgood had disguised himself as a fiddler to get himself in to the Woburn Works where he obtained the secret of the acido-alkaline leys process which gave a more brilliant polish to the wire.
During his experiments with low temperature carbonisation, Allgood found that he was able to extract oils and varnishes from Cannel coal, and so discovered a method of making copperas for mixing with oil colours. He had thus the ingredients of a lacquer with colour and surface qualities and a degree of hardness that were comparable to the Japanese products and which earned for his goods of thin iron plate, when so lacquered, the name of Pontypool Japan Ware.
Allgood was assisted in his experiments by his son Edward; the japanning was first carried out below the Cross in Pontypool but soon afterwards in West Place, Crane Street, in what became known as Old Japan. The iron used was the "Osmond" brand, already noted in the wire works for its ducility and toughness. The thin plates required could at first only be obtained by hammering, but the invention of the rolling process in 1728 provided sheets of a uniform thickness. The sheets were sent to the "press stampers" to be shaped and moulded to the plan and sizes of the articles required; they were then immersed in a weak solution of vinegar to rid them of oxides and other injurious matter formed during the forging process and finally sent to the Japan House to be varnished and painted.
Pontypool Japan ware differed from others in its brilliance and its capacity for withstanding heat, properties acquired by submitting it to a graded temperature in a specially designed oven, and applying the lacquer and varnishes while the item remained heated. The process remained a secret of the Allgoods, but William Adams, a mining expert at Ebbw Vale, believed that he had discovered the secret, "There is a mineral in the coal," he said , "which is only being worked in the neighbourhood of Pontypool known as the "Horn" coal, underlying the Meadow Vein coal. It is an oil shale containing from 50 to 55 gallons of crude oil per ton; by distillation 12 to 15 per cent of terpentine is removed and a good lubricating oil is left which also contains paraffin; by further refining pure oil is produced." Adams believed that this oil shale was the foundation of the varnish which made Pontypool Japan ware famous. The greatest figure in the history of Pontypool Japan was William (Billy) Allgood, grandson of Edward, who had to face the competition of factories set up in Birmingham and Wolverhampton to where the industry had moved from Bilston after being introduced there direct from Pontypool in 1709. Another rival factory had been established at Usk in 1761 by his uncle Edward and two other Allgoods. William travelled through Germany to gain experience and a better knowledge of the trade and between the years 1779 and 1790 brought the manufacture to its highest state of perfection, exporting considerable quantities to France and Holland.
Pontypool Japan ware varies considerably in construction and design; that produced early in the eighteenth century by Edward Allgood was commonly trays and waiters of thin rolled iron plate with attractive die-punched border patterns and a jappaned surface decoration. The ground colour of almost all Japan ware is black but it is finished in a variety of colours and patterns,the earliest and most well-known being the imitation tortoiseshell; butterflies were another much-used form of decoration. The first stripe ever made was the narrow crimson and this was followed by the Stormont, a narrow meandering line, much more popular at Usk than at Pontypool.
Both the design and the variety of the articles improved with the introduction of the method of stamping out the shapes, first from the rolled iron plate and later from tinned plate; the finest types of rolled tin plate began to be made after 1784 and the best specimens of Japan ware are from this period. William Allgood introduced new designs and articles to meet the public demand and taste - elaborate in both construction and decoration. Tea trays and toilet trays, waiters, tea pots and caddies, coffee urns and coffee pots, candlesticks and snuffers, canisters, dressing boxes and snuff boxes were all produced.
After the death of "Billy" Allgood in 1800 the competition of the Usk factory which was producing articles of papier mache, proved too strong and although the "Widow" Allgood continued the industry at Pontypool until she died in 1822, trade was languishing. She supplemented her income by keeping a small general store which sold not only Japan ware, but ironmongery, stationery etc., and was also a kind of post office. After her death the manufacture continued in Usk but ceased there also when Evan Jones died in 1860.
Today examples of Pontypool Japan ware are very few and far between and always see excellent prices paid for them when they rarely show up in auction rooms. If you would like to see examples of this extraordinary work you can do so at the Museum in Pontypool. It is well worth a visit to see a part of the history of Pontypool.
No speaker this week due to it beeing the AGM.
The speaker after the meeting on
Wednesday the 2nd October 2013
was
Mr. Tony Jukes
His Subject was - Cwmcarn Dam Disaster
Opposite the start of the Cwmcarn forest drive approach road can be seen what is now the northern most point of the Crumlin arm of the Monmouthshire - Brecon canal. As the name suggests, the canal originally ran as far as Crumlin, but was curtailed at Cwmcarn for the construction of the A467 road. The final extension of the canal was completed in 1797 and was built to transport iron and coal to the docks at Newport.
In the Nantcarn valley are the remains of the Cwmcarn Dam, which was built around 1792. The large reservoir, which was supplied with water from the Nantcarn (similar to the current lake). This was created to supply water to the Monmouthshire and Brecon canal. After torrential rain on 14th July 1875, the dam burst and water gushed down the valley flooding the Flannel Factory and leaving a trail of destruction in its wake. Cwmcarn Dam held water to feed the Monmouthshire Canal; the dam wall was 40 feet high and 20 feet wide, holding back a considerable body of water. The reservoir, built in 1798, fell into disuse once the canal itself ceased to be a major transportation link from about 1828. Without regular maintenance, the clay and earth dam was subject to failure and this is what happened on the night of 14 th July 1875 following a day of exceptionally heavy rainfall. The flood of water overwhelmed buildings downstream and killed twelve people – the worst canal dam failure ever recorded in terms of loss of life. Traces of the dam can still be seen alongside the road to Cwmcarn Scenic Drive. The Nantcarn overflowed and the dam failed, probably in the centre where the streambed would have been. This raced down the valley, sweeping away the upper flannel factory . One tale was that a haystack jammed into the culvert under the canal embankment which eventually gave way, taking the lower flannel factory with it. The remains of the dam are over 30ft / 10m high and on the South side of the stream adjacent to the Cwmcarn Scenic Drive approach road.
THE DAM AS IT IS TODAY
The speaker after the meeting on
Wednesday the 18th September 2013
was
Mr. William Cross
Newport
His Subject was - The Lords Tredegar
The Lords Tredegar Known as the ' The Kings of South Wales '. Baron Tredegar, of Tredegar in the County of Monmouth, was a title in the Peerage of the United Kingdom. It was created in 1859 for the Welsh politician Sir Charles Morgan, 3rd Baronet, who had earlier represented Brecon in Parliament. His eldest son, Charles Rodney Morgan, sat as Member of Parliament for Brecon, but predeceased his father. Lord Tredegar was therefore succeeded by his second son, the second Baron. He was a politician and soldier, and notably commanded a section of the Light Brigade at the Battle of Balaclava during the Crimean War. Godfrey was 22 and Captain in the 17th Lancers. His horse, Sir Briggs, also survived, and lived at Tredegar House until his death at the age of 28. He was buried with full military honours in the Cedar Garden at the House. The monument still stands there today. In 1905 he was created Viscount Tredegar, of Tredegar in the County of Monmouth, in the Peerage of the United Kingdom. He never married and the viscountcy became extinct on his death in 1913. He was succeeded in the baronetcy and barony by his nephew, Courtenay, the third Baron. He was the eldest son of the Hon. Frederick Courtenay Morgan, third son of the first Baron. In 1926 the viscountcy was revived when he was created Viscount Tredegar, of Tredegar in the County of Monmouth, in the Peerage of the United Kingdom. Lord Tredegar subsequently served as Lord-Lieutenant of Monmouthshire. He was succeeded by his only son, the second Viscount. He was a poet and well-known eccentric. Lord Tredegar was childless and the viscountcy became extinct on his death in 1949. He was succeeded in the baronetcy and barony by his uncle, the fifth Baron. He was a younger son of the aforementioned the Hon. Frederic Courtenay Morgan. On his death the titles passed to his son, the sixth Baron. When he died in 1962 the baronetcy and barony became extinct as well. The Morgan family descended from William Morgan, Member of Parliament for Monmouthshire. His eldest son Thomas Morgan was Member of Parliament for Brecon and Monmouthshire. All Thomas's children predeceased him and he left his estates to his younger brother John Morgan (1670-1720), who sat as Member of Parliament for Monmouthshire and served as Lord-Lieutenant of Breconshire and Monmouthshire. John also succeeded to the estate of his uncle and namesake, John Morgan (d. 1715), High Sheriff of Monmouthshire in 1697 and Member of Parliament for Monmouth, a merchant who had amassed a great fortune in London. John's eldest son Sir William Morgan was Member of Parliament for Monmouthshire from 1722 to 1731. William's eldest son William Morgan sat as Member of Parliament for Monmouthshire from 1747 to 1763. His uncle Thomas Morgan (the son of John Morgan, known as "the General", was Member of Parliament for Brecon, Monmouthshire and Breconshire and served as Judge Advocate General from 1741 to 1768. His eldest son Thomas Morgan was Member of Parliament for Brecon and Monmouthshire. His younger brother Charles Morgan sat as Member of Parliament for Brecon and Breconshire. His younger brother John Morgan of Dderw was Member of Parliament for Brecon and Monmouthshire. On his death the male line of the Morgan family failed. His sister and heiress Jane Morgan married Charles Gould. He sat as Member of Parliament for Brecon and Breconshire and served as Judge Advocate General from 1768 to 1806. He was knighted in 1779 and created a baronet, of Tredegar in the County of Monmouth, in the Baronetage of Great Britain in 1792. The day after his elevation to a baronetcy he assumed by Royal license the surname of Morgan in lieu of his patronymic. He was succeeded by his eldest son, the second Baronet. He was a Lieutenant-General in the British Army and served as Commander-in-Chief of the West Indies. He was succeeded by his eldest son, the aforementioned third Baronet, who was elevated to the peerage in 1859. Morgan baronets, of Tredegar (1792The line of succession:
Sir Charles Gould Morgan, 1st Baronet (1726–1806)
Sir Charles Morgan, 2nd Baronet (1760–1846)
Sir Charles Morgan Robinson Morgan, 3rd Baronet (1792–1875) (created Baron Tredegar in 1859)
Charles Morgan Robinson Morgan, 1st Baron Tredegar (1792–1875)
Godfrey Charles Morgan, 2nd Baron Tredegar (1830–1913) (created Viscount Tredegar in 1905)
Viscounts Tredegar; First creation (1905)[edit source]
Godfrey Charles Morgan, 1st Viscount Tredegar (1830–1913)
Baron Tredegar (1859; Reverted)
Courtenay Charles Evan Morgan, 3rd Baron Tredegar (1867–1934) (created Viscount Tredegar in 1926)
Viscounts Tredegar; Second creation (1926)
Courtenay Charles Evan Morgan, 1st Viscount Tredegar (1867–1934)
Evan Frederic Morgan, 2nd Viscount Tredegar (1893–1949)
Frederic George Morgan, 5th Baron Tredegar (1873–1954)
(Frederic Charles) John Morgan, 6th Baron Tredegar (1908–1962)
The Morgan Family church is St Basils Bassaleg where most of them are laid to rest
A late 17th-century mansion and one of the wonders of Wales. Tredegar House is one of the architectural wonders of Wales and one of the most significant late 17th-century houses in the whole of the British Isles. Situated within 90 acres of beautiful gardens and parkland, this delightful red brick house provides an ideal setting for a fantastic day out. For more than 500 years the house was home to one of the greatest Welsh families. The Morgan family owned more than 40,000 acres in Monmouthshire, Breconshire and Glamorgan at the end of the 18th century. Their lives impacted on the population of south-east Wales socially, economically and politically and influenced the heritage of the area.
The speaker after the meeting on
Wednesday the 4th September 2013
was
Mr. Andy Briscombe
Newport
His Subject was Wales Coastal Path - Newport Section
The Wales Coast Path is 870 miles long. It was opened on the 5th of May 2012
It begins at
Chepstow on the banks of the Wye and finishes beside
the River Dee a few miles from Cheshire.
The Newport section of the path crosses the Caldicot
and Wentloog Levels to meet the City of Newport.
A distance of 23 miles/38km. The Gwent Levels are
registered as a Landscape of Outstanding Historic
Interest in Wales. Along the path and in the surrounding
area there are landmarks and remains of medieval
settlements, the Roman occupation, the Norman
Conquest and industrial development and expansion.
East Coast Section
Redwick
Whitson
Goldcliff Sea Wall & Priory
Wetlands Nature Reserve
The East Usk Lighthouse
The Wetlands Centre
Great Traston Meadows Reserve
Mid-section
The Docks
The Newport Transporter Bridge
The City Bridge (SDR)
The Newport City Footbridge
Riverfront Arts Centre
Steel Wave
Newport Castle
West Coast section
Tredegar House
The West Usk Lighthouse
The Gout at Peterstone
Peterstone Church
It is as near to the coast as legally and physically practicable, whilst fully taking into account the needs of health and safety, land management and conservation. The Welsh Government's commitment to delivering the Wales Coast Path has the following key objectives :
1. To encourage and enable the public, both locals and visitors, to enjoy the coastline of Wales.
2. To encourage and enable more people to enjoy physical recreation at the coast, thus helping in efforts to become a fitter, healthier nation.
3. To make coastal access a 'flagship' tourism product, thus bringing economic benefit to coastal communities.
The speaker after the meeting on
Wednesday the 17th July 2013
was
Mr. Richard Jordan
London
His Subject was Growing up in London during WW2
Mr. Richard Jordan spoke about his childhood experiences of growing up in London during World War 2
During the six years Britain was at war, 1939–45, life was frequently hard for Londoners. Food and clothing were rationed and in short supply. Bombing caused fear, injury, death and destruction. Families were often separated due to evacuation and fathers going away to fight. Londoners learned to live with uncertainty and hardship.
How did rationing and shortages affect Londoners Rationing was introduced to control supplies of food and clothing during the war. Dried and tinned food became common as fresh meat and fish were in short supply.
Clothing coupon books like this one were issued by the government to all Londoners, Adults were allowed to use 66 coupons a year – children were allocated additional coupons to allow for them outgrowing their
clothes during the year. All clothes were rated. A pair of shoes used five coupons while a suit used 18 coupons. People were encouraged to 'make do and mend' to help their clothes last longer. These austere times also gave rise to black marketeers, known as 'Spivs'. Due to rationing, boys had to wait until they were 12 years old before being allowed to wear long trousers.
How did Londoners keep themselves safe during the war?, Many Londoners used air raid shelters called Anderson shelters to keep themselves safe during air raids. The shelters were named after government minister Sir John Anderson. These shelters were given free by the government to all householders with a garden who earned less than £250 a year. These shelters could only be used by those with gardens to put them in. For Londoners without a garden, protection was found in any available cellar space, in Underground
stations or in public surface shelters found in open spaces such as parks.
Richard told us that he is blessed with a retentive memory so can remember quite vividly the last years of the war. At the outbreak of the war many of London's children were evacuated to the country for safety and to escape the daily bombings, he, however, was too young at that time to be evacuated. As he got older the bombed buildings of london became an adventure play ground, as with most youngsters not recognising the dangers. He became an avid collector of bomb shrapnel, which he still has to this day. As the war went on London saw the arrival of American troops who always seemed to have pockets full of chewing gum, the phrase 'got any gum chum' was born. Richard saw another way of exploiting the generosity of these visitors, he would stand outside pubs waiting for the 'yanks' to emerge and ask them if they had any foreign currency they didnt want, this proved to be quite lucarative. Other memories he had of which he was not so fond of like having to carry a gas mask where ever he went, crowded bomb shelters, shortages of sweets. The sound of doodlebugs, waiting to hear when the engine stopped, if it stopped directly above you it would come down quite close,
His family regularly listened to the BBC world service, and to the now famous speeches made by then Prime Minister Winston Churchill, and music brought over from America by the Glen Miller Band, music practically unheard of before.
He knows how lucky he was to have survived the constant bombing of London, but it did make for a very interesting time.
The speaker after the meeting on
Wednesday the 3rd July 2013
was
Mr. Mike Skelton
Newport
His Subject was Newport Wetlands RSPB
Mr. Mike Skelton a Royal Society for the Protection of Birds volunteer and is based at the Newport Wetlands Reserve
Newport Wetlands Reserve. This wildlife reserve is situated on part of the tranquil Gwent Levels, at the edge of the city of Newport, and was created to compensate for the loss of the mudflats of Cardiff Bay. The Countryside Council for Wales , work in partnership with the Royal Society for the Protection of Birds (RSPB) and Newport City Council to run the reserve. Covering over 438 hectares from Uskmouth to Goldcliff, the reed beds, saline lagoons, wet grassland and scrub, have attracted a wealth of wetland birds. The Reserve is also an excellent place to see orchids, butterflies, dragonflies and otters. Footpaths cross the Reserve and there is a cycle track from Uskmouth. From the car park, there are 3 way-marked trails varying in length from 2.74km (1.7 miles) to 4.36km (2.7 miles). The paths are surfaced but may be rough in places with some loose stones. The paths cross level ground, although there are slopes to get up to the reed beds which are 5m higher than the original land. The reserve includes a wide variety of habitats which include grazed pasture with hedgerows, ditches, reens, reed beds and grasslands. These help to attract breeding birds such as Lapwings, Redshanks, Oystercatchers, Little Ringed Plovers and Ringed Plovers, as well as visitors such as Wigeon, Shovelers, Teal, Shelduck and Pintails, Bitterns, Hen Harriers and Short-eared Owls. In January 2012 two rarely seen Glossy Ibis were sighted near Boat Road at Goldcliff.
RSPB
Our work is driven by a passionate belief that we all have a responsibility to protect birds and the environment. Bird populations reflect the health of the planet on which our future depends.The need for an effective bird conservation organisation has never been greater. Climate change, agricultural intensification, expansion of urban areas and transport infrastructure, and over-exploitation of our seas all pose major threats to birds. The RSPB could not exist without its supporters and members. Whether you join us, give a donation, purchase items from us or undertake voluntary work, your support is vital to the future of birds and the places where they live. Facts and figures…..Over a million members, including over 195,000 youth members. A staff of over 1,300 people and almost 18,000 volunteers. Resources available for charitable purposes in 2010 was £94.7 million.200 nature reserves covering almost 130,000 hectares, home to 80% of our rarest or most threatened bird species. A UK headquarters, three national offices and nine regional offices. A local network of 175 local groups and more than 110 youth groups. At least 9 volunteers for every paid member of staff.
The RSPB has: Over a million members, including over 195,000 youth members. The invaluable support of almost 18,000 volunteers. Resources available for charitable purposes in 2010 was £94.7 million. 200 nature reserves covering almost 130,000 hectares, home to 80% of our rarest or most threatened bird species. A UK headquarters, three national offices and nine regional offices. A local network of 175 local groups and more than 110 youth groups.
Volunteers founded the RSPB back in 1889 and remain a vitally important part of the organisation today; there are at least nine volunteers for every paid member of staff. Volunteers bring unique qualities to the RSPB that we wish to harness to extend our work and do a huge amount for our credibility. It adds to our range of skills, helps stretch our scarce resources and keeps us in touch with grass roots. We expect our people to What we do encourage, develop and support volunteer involvement in our work.
What is the RSPB?....The RSPB speaks out for birds and wildlife, tackling the problems that threaten our environment. Nature is amazing - help us keep it that way.
What does the RSPB do? We work for the conservation of wild birds, other wildlife and the places in which they live in a wide variety of ways. More...
What we are not…The RSPB works for the conservation of biodiversity, especially wild birds and their habitats. This is a huge task, and one that we take very seriously. However, birds and wildly are even bigger topics, so we take a neutral stance in certain areas.
RSPB are about to change their logo . The charity hasn't changed its logo for nearly a quarter of a century, though slogans have come and gone recently. The latest replaces 'step up for nature', 'nature's voice', 'a million voices for nature' and 'for birds, for people, forever' in turn, and is intended to make members and public feel like they can do something close to home and feel a part of conservation, rather than apart from it. It is the result of substantial market research performed on a random selection of thousands of staff, members and public. In fact, the biggest appetite for change was reported to be among staff.
OLD LOGO on the left. NEW LOGO on the right.
The speaker after the meeting on
Wednesday the 19th June 2013
was
Mr. Andy Ladham
Abertillery
His Subject was 'Street Pastors'
Street Pastors is an interdenominational network of Christian charities operating across the UK and worldwide. Street Pastors is an initiative Of Ascension Trust. Individual street pastors are Christian adults with a concern for their community, who undergo 12 days of training in order to voluntarily patrol the streets of towns and cities at night, helping and caring for people in practical ways. The initiative began in the UK and is now being operated in other countries. Street Pastors was founded in Brixton, London in 2003 by Rev. Les Isaac. It was based on a model from Jamaica in which individual churches joined together to take their values out onto the street. The initial activities of street pastors in areas such as Lewisham and Hackney focused mainly on controlling gang culture and the use of knives and guns. As street pastors started to operate in other parts of the country the initiative responded to other local issues , including anti social behaviour and drunkenness.
Street pastors can be seen operating locally in places like Cardiff, Newport and Abertillery. They wear a blue uniform with the term visible, in white, on jackets and baseball hats. They work closely with Police and Social Services and are known as the 'Urban Trinity'. Street Pastors are expected to provide services unconditionally, there aim is not to preach, but to provide a neutral and reassuring presence in the local community.
Street Pastors operate mainly at weekends from about 9pm to 3am on Friday and Saturdays in places where there are lot of young people attending clubs and pubs, at which can tend tend to over indulge. Besides some helpful advice they also can supply flip-flops to young ladies who are no longer able to manage in their very high heeled shoes, water bottles are also available and if needed plastic rain coats in inclement weather.
At first the Police were very wary of the motives of street pastors, but have now come to realise their worth and work hand in hand with them. Street Pastors are quite amazed at how well the general public respond to them and quite surprisingly suffer very little abuse even from the well inebriated, there have been no cases of physical abuse and verbally the abuse has been very mild.
Street Pastors are made up of both Men and Women and who's only desire is to help their communities.
The speaker after the meeting on
Wednesday the 5th June 2013
was
Mr. Frank Smith
New Inn
His Subject was 'My Police Career'
Frank had a long and illustrious career with the police which started when he joined the metropolitan police in London at the end of the 1950's. At that time there were a couple of gangsters making a big name for themselves by ruling the Eastend of London by fear and criminal activities which brought them great wealth, they also became club owners of various clubs in the city. These became very popular and many celebrities of the day could be seen in them. These particular gangsters of course were the notorious Kray Twins. The twins were the undisputed rulers of London's East End, operating a protection racket that earned them enormous wealth and brought them into contact with some of the era's biggest political and show business names on both sides of the Atlantic, including the photographer David Bailey, artist Francis Bacon, Tory peer Lord Boothby and actress Barbara Windsor. Windsor, who wrote the introduction to A Man among Men, had a one-night stand with Reggie before her marriage to gangster Ronnie Knight. But the twins' grip on power ended when they were sentenced to 30 years in 1969 for the murders of rival gangsters George Cornell and Jack 'The Hat' McVitie. The twins' incarceration intensified media attention. Ronnie died of a heart attack in Broadmoor, the hospital for the criminally insane, on 17 March 1995, and Reggie, who was released from prison on compassionate parole with just weeks to live, died from bladder cancer on 1 October 2000.
During the mid- 1960's the youth trend was Mods & Rockers, they liked to amuse themselves by having pitched battles with each other on the beach in Southend. It did not matter to them that beach would be crowded by families enjoying a day at the seaside. At one particular gathering in 1964 the Essex police requested the assistance of the Met Police help contain the two factions and to prevent injuries to the innocent families on the beach. This was achieved, the would be combatants were herded on to transport, they were relieved of their shoes and socks, they were driven some distance away from Southend and unloaded in a farmer's field. Their shoes and socks were dumped in a pile leaving them to find their own, which must have taken them some considerable time. One of the highlights of Frank's service in the Met was being involved in the funeral of Winston Churchill, an event that had a great effect on him given that Winston Churchill was so revered as the great leader in WW2.
Eventually frank returned to Gwent to carry on his career and his first posting was to Brynmawr. There was not the high profile villains he was used to dealing with, but, there was still crime committed and criminals to catch. There were also other incidents that were not criminal that saw him and his colleagues being of assistance to the public they served, like the night a baby was taken seriously ill in the Pontypool area and needed to be taken to the Royal Gwent hospital for urgent treatment. There being no ambulance available quickly enough he and his colleague rushed the baby themselves to the hospital at high speed with sirens blaring and lights flashing. In those days police cars were the large but powerful Westminsters and it took skilful driving to arrive safely.
Other duties saw him acting as security for royal visits, Princess Margaret being a regular visitor to the county. It was for one such visit that a rehearsal took place the day previous that to relieve the boredom a prank was played on a new constable, they told him he would be required to guide the helicopter into land with paddles like they do at airports, they duly dressed him up in hi-visibility clothing and sent him to the other end of the field to await the arrival of the helicopter. Of course none of this was required and when the helicopter landed the bemused pilot asked what was going on and was told about the prank, he played his part by going over to the young policeman and congratulating him on a fine piece of aircraft landing, the best he had ever seen.
Eventually Frank rose through the ranks to become a Superintendant and maintained that people tended to put the CID on a pedestal, but it was the men in uniform who were the backbone of the police service. The 'Bobby on the Beat' had the real contact with public. Frank related many more anecdotes and experiences, enough to fill a book, I have attempted to give just a flavour of his very interesting talk, to relate all of it would fill a book, that's a thought for him !.
The speaker after the meeting on
Wednesday the 15th May 2013
was
Mr. Glyn Parry
Pontypool
His Subject was 'Life on the Coal'
Glyn is known to many at the club as he is a regular at our annual carol service.
Glyns talk was about his childhood memories growing up in the Abersychan area. His experiences of childhood reflected the experiences of many of those in the room. He talked of living in terraced row of houses that did not have any of the utilities (Gas, Water, Electricity) that we take for granted today.
He told us of his grandfather, a miner of 51 years, who when retired got a small pension and a certificate, not a lot to show for 51 years at one of the hardest jobs . He mentioned that his grandfather was caught up in the riots of 1926 and as a result was 'Blacklisted' making almost impossible to find work at the time.
He recalled that one of the highlights of his childhood was going to Ogmore camping, where he would meet groups of boys from around the valleys.
Living in a mining community there was never a shortage of humour, living in such austere times humour was a great tonic. He told of the ways his family augmented their means by coal-picking from the waste heaps at the nearby mine and of collecting coke from a brickworks nearby. Food was not a great problem because most families had an allotment growing a wide variety of vegetables and fruit. In those days the things like milk and fish would see the arrival of an Horse drawn cart. There wasnt any need for re-cycling in those days, nothing came in plastic containers or plastic bags, peelings from vegetables went as animal feed and the ashes from the fire went on the path.
Virtually the only way people got news in those days (unless you were lucky enough to have a radio and of course electricity to run it) was by newspaper and in his locality it was the Daily Herald, which not only provided news but various other services as well, such as tapers for fires and pipes and the service thats now made of tissue paper and comes on a roll. He told us that growing up he developed a love for the game of Cricket and in fact for many years was secretary of Pentwyn Cricket Club.
Times could be hard then, but this didnt stop you from enjoying your chilhood.
The speaker after the meeting on
Wednesday the 1st May 2013
was
Mr. Mervyn Thomas
Chepstow
His Subject was The Wales Air Ambulance Service
Mr. Mervyn Thomas was assisted by paramedic Mr. Gareth Williams of the Wales Air Ambulance Service
Wales Air Ambulance is an all Wales charity providing emergency air cover for those who face life-threatening illness or injuries.
Its mission - It is their mission to aid the relief of sickness and injury, and the protection of human life, by the provision of an air ambulance service across Wales.
Their Vision - It is their vision to provide a 24-hour air ambulance operation, and continually strive for an outstanding air ambulance service available to everyone in Wales.
Wales has one of the fastest-growing air ambulance services in the UK.
From one helicopter flying limited hours each week, the organisation now operates three helicopters and provides cover across the whole of Wales every day of the year. Since 2001, the aircrews have flown more than 8,300 missions throughout Wales, saving countless lives in the process.
The charity's three helicopters are confronted with a diverse and challenging landscape. Over 8,000 sq miles of remote countryside, bustling towns and cities, vast mountain ranges, and 800 miles of coastline.With a widely scattered population and diverse landscape, many in Wales live in isolated locations, far from a major or specialist hospital. In urban areas, traffic congestion and collisions can significantly delay treatment when on a road ambulance. For these reasons, there is a recognised need for our three helicopters on active duty 365 days a year. Air ambulance cover can make a crucial difference in a medical emergency. The helicopter's speed and its ability to access remote areas make it an ideal solution to the particular problems posed by the more rural parts of our country. It can also provide the fastest method of reaching locations difficult to access by a land ambulance, such as beaches, docks and golf courses. The medical profession is strongly of the opinion that a patient's chances of survival are far greater if they reach hospital within one hour, often called the golden hour. The aircrews can be anywhere in Wales in less than 15 minutes, getting the paramedic on scene fast, the patient to hospital fast and free up land ambulances for front-line work.Many of the calls attended are to road accidents, and the air ambulances is able to take patients with serious head injuries rapidly and comfortably direct to neurological specialists without having to go to a local A&E and wait for transfer.
There are three helimed crews based in the North (Caernarfon), Mid (Welshpool) and South (Swansea) of Wales. Each crew has of one pilot and two advanced life support paramedics who are trained in the latest techniques in pre-hospital emergency care to ensure the patient receives the most effective treatment. Each helicopter can be launched within 3 minutes of receiving an emergency call. From the three airbases, a helicopter can be anywhere in Wales within just 20 minute
In Wales there are three ambulance controls, which are located in Llanfairfechan, Cwmbran and Carmarthen. When somebody calls 999 for an ambulance, the call goes straight to the ambulance control. The person on the end of the phone will ask the caller a number of questions relating to the medical emergency. Ambulance control will then deploy one of the helicopters.The charity needs to raise £6 million every year to operate the service. The charity raises all the funds required for the day-to-day running of missions, with each mission on average costing £1500.00 Wales Air Ambulance is funded by the people of Wales; the service relies entirely on the public's support to help keep the helicopters flying. The charity does not receive direct funding from the government and it also fails to qualify for National Lottery funding. The money is therefore raised through charitable donations, fund raising events and membership of its in-house Lifesaving Lottery.
The speaker after the meeting on
Wednesday the 17th April 2013
was
David Roberts
Club Member
His Subject was The 20th Century
It was very interesting to be reminded of the great advances made in the century that the majority of us have spent most of our lives.
The century had the first global-scale wars between several world powers across multiple continents in WW1 and WW2 Nationalism a major political issue in the world in the 20th century that was acknowledged in International Law with the acknowledgement of the right of nations to self-determination, official decolonization in the mid-century, and many nationalist-influenced armed conflicts - including both World Wars. The century saw a major shift in the way that vast numbers of people lived, as a result of changes in politics, ideology, economics, society, culture, science, technology, and medicine. Terms like ideology, , genocide, and nuclear war entered common usage. Scientific discoveries, such as the theory of relativity and quantum physics, drastically changed the world view of scientists, causing them to realize that the universe was fantastically more complex than previously believed, and dashing the strong hopes at the end of the 19th century that the last few details of scientific knowledge were about to be filled in. Accelerating scientific understanding, more efficient communications, and faster transportation transformed the world in those hundred years more rapidly and widely than in any previous century. It was a century that started with horses, simple automobiles, and freighters but ended with high speed rail, cruise ships, global commercial air travel and the Space shuttle, society's basic form of personal transportation for thousands of years, were replaced by automobiles and buses within the span of a few decades. These developments were made possible by the large-scale exploitation of fossil fuel, resources (especially petroleum), which offered large amounts of energy in an easily portable form, but also caused widespread concerns about pollution and long-term impact on the environment. Humans explored outer space for the first time, taking their first footsteps on the Moon. Mass media, telecommunications, and information technology (especially computers, paperback books, public education, and the Internet) made the world's knowledge more widely available. Many people's view of the world changed significantly as they became much more aware of the struggles of others and, as such, became increasingly concerned with human rights. Advancements in medical technology also improved the welfare of many people: the global life expectancy increased from 35 years to 65 years. Rapid technological advancements, however, also allowed warfare to reach unprecedented levels of destruction. World War II alone killed over 60 million people, while nuclear weapons gave humankind the means to annihilate or significantly harm itself in a very short period of time. The world also became more culturally homogenised than ever with developments in transportation and communications technology, popular music and other influences of Western culture, international corporations, and what was arguably a true global economy by the end of the 20th century. also allowed warfare to reach unprecedented levels of destruction. World population increased from about 1.6 billion people in 1901 to 6.1 billion at the century's end
Some 20th century inventions
1900: electric cookers
1901: Marconi sends his first radio communication from England to Canada
1901: King Gillette invents a safety razor
1903: porcelain is used for teeth fillings
1906: W.K. Kellogg manufactures the first corn flakes
1914: the zip fastener is invented
1920: the first hand held hair dryer is on sale
1924: electric loudspeakers invented
1926: television is invented and demonstrated by John Logie Baird
1928: penicillin discovered
1932: the first electric guitars invented
1934: Nylon, a plastic thread is invented and used to make toothbrushes
1937: Frank Whittle invents a jet engine
1938: a photocopier is invented
1938: Ladislo Biro invents a ball point pen
1946: first computer constructed
1950: the first credit cards is invented
1952: transistor radio
1956: the pacemaker: an electrical device used to control the beat of the human heart
1962: television satellite 'Telstar' launched and enables television to be transmitted across the Atlantic ocean between America and Europe
1963: cassette recorders
1964; 'Bullet train' travelling at speeds up to 210 kilometres per hour runs from Tokyo and Osaka in Japan
1969: 'jumbo' jet carrying 362 passengers is in service
1971: pocket calculators developed
1974: computer readable bar codes invented
1976: supersonic airliner 'Concorde' in service across the Atlantic Ocean
1978: personal computers invented
1982: compact discs are available
1985: mobile phones
1990: portable personal computers
1991: CD-ROM (read-only-memory) present information as text, graphics, video and sound
1993 Pentium computer processor
2003 The hybrid car
This list is by no means comprehensive, it is probably a list of things we most commonly come into contact with.
The speaker after the meeting on
Wednesday the 3rd April 2013
was
Mr. Lindsay Whittle AM
Caerphilly
Lindsay G. Whittle is a politician, a member of Plaid Cymru and an Assembly Member (AM) for the South East Wales Electoral Region in the in the National Assembly for Wales.
This was no Party Political Broadcast or 'tub-thumping' for Plaid Cymru. This talk was about the man behind the politics, a proud Welshman, rugby supporter and who came across as a man of the people.
His talk contained many anecdotes of his time as a Councillor and a Assembly Member. These proved to be very interesting and in some cases very amusing.
He did not deride politicians from opposing parties and greatly admired the talents of people like Aneurin Bevan, Michael Foot and Leo Abse.
Political Career
Lindsay Whittle was born in Caerphilly, and lives inAbertridwr. He repeatedly won local council elections since he entered politics in 1976, while working for several decades as a housing manager in Cardiff. He was first elected Leader of Caerphilly County Borough Council between 1999 and 2004, and a second time in from 2008 to 2011. He is also the Welsh Local Government Associaton's spokesperson on Equalities, Community Safety and Social Justice.
He stood in every Welsh Assembly Election since its formation in 1999, and in seven elections for Westminster Parliament seats in Wales for Plaid Cymru. In 2011 he was elected as Assembly Member for South Wales East in the National Assembly for Wales.
Following his election to the Welsh Assembly, Whittle stood down as leader of Caerphilly County Council, but remains as a backbench councillor.
He is known to be a very active debater when the National Assembly is in session and is frequent questioner of the various members who hold a Assembly post
Mr Lindsay Whittle AM
South Wales East
The speaker after the meeting on
Wednesday the 20th March 2013
was
Mr. Peter Brown
Newport
The subject was :
Bridges of Newport
History
Newport's bridges have played an important role in the history and development of the city, spanning the river Usk and allowing goods, resources and people to move easily between the east and west sides of the city.
There are five bridges open to vehicles and people in Newport city centre and also a rail bridge that runs parallel to the Town bridge.
The main bridges in Newport are:
1. The Town Bridge
mediaeval in origin, last rebuilt in 1920s
2. Transporter Bridge
1906
3. George Street Bridge
built 1964
4. New City Bridge
part of the Southern Distributor Road, 2004
5. Newport City Footbridge
completed 2006
The first bridge in the Newport area was probably at Caerleon during the Roman era and there is no suggestion of a bridge across the Usk in Newport itself before the Medieval period, when Newport became the market town for the Norman lordship of Gwynllwg. Much later plans for a stone bridge in 1792 at Caerleon were agreed, a contract for £10,165 was later awarded to David Edwards, the son of the Caerphilly mason who had constructed the famous single-arch bridge at Pontypridd in 1756.
The Newport Transporter Bridge is arguably the finest of its kind, the towers standing 645 feet apart and rising 242 feet above road level It is electrically powered, the gondola being pulled across by a cable wound round a drum in the motor house on the East bank at a maximum speed of 10 feet per second.
Parliamentary approval was obtained in 1900, construction started in 1902 and was completed by 12 September 1906 when the new bridge was opened by Viscount Tredegar.
The 1959 film 'Tiger Bay' was filmed partly on the Bridge (though artistic licence somehow moved it to Cardiff docks!). The film starred a young Hayley Mills who is now Honorary Life Vice President of Friends of Newport Transporter Bridge.
Between the Transporter bridge and the bridge at Caerleon there are a total of 14 bridges, ranging from pedestrian to road traffic to railways
The speaker after the meeting on
Wednesday the 6th March 2013
was
Mr. Don Callaway
Pontypool
The subject was :
Alternative Art - Art is an Illusion
Perhaps a better way to illustrate the answer is to say the real value of art is an illusion much like a stage magician's performance. Art has no physical value other than being pleasing to the eye and satisfying to the ego. Some say art has emotional value. There's cost involved in producing a bronze, adding to its worth, but those working on canvas or paper have only a minuscule sum of money invested in their work.
We all have seen awful looking work sell for big prices. Deep down we think other work is better.
There are many forms of art, Leonardo da Vinci combined art and science. His best known paintings include the Mona Lisa and the Last Supper, whilst his scientific side
visualised solar power, helicopters and tanks. These are just a few examples of his works.
There are many and varied forms of art, some we don't first think of as being art, such as the art work in comics and cartoons. Andy Warhol made pop art trendy, remember the Campbells soup tin.
Sculptures are a very popular art form and will see them in virtually city and Town around the world.
Another form of Sculpture is sand sculpture, some amazing creations have been made in sand.
Artists who specialise in hand painting have also produced some amazing art work.
There are artists who create amazing things with paper
Another form of art we don't normally give credit to is tattooing.
Tattooing has become very popular lately, not least among the ladies.
As with anything visual the beauty of it is in th eye of the beholder
The speaker after the meeting on
Wednesday the 20th February 2013
was
Mr. David Harrison
Monmouth
The subject was :
The Invisible Woman - Nellie Ternan
She is the shadowy figure in Dickens's life, the woman who shared the last thirteen years before his early death. His biographers tried to erase her, their letters to each other were burned, but still the story of Charles Dickens and Ellen Ternan could not be obliterated from history.
Ellen Lawless Ternan was born on March 3, 1839 in Rochester, England, coincidentally a city that had much meaning for Charles Dickens. She was born into a theatrical family of long standing. Her mother, father and grandmother had all been actors; her mother, Fanny Ternan, had even appeared on the London stage, with the great actor William Charles Macready (another good friend of Dickens). When Ellen was around six, her father Thomas Ternan had a breakdown and was committed to an asylum where he died two years later.
From the time they were small children, Ellen and her two older sisters Fanny and Maria had appeared on stage. The life of an actress in Victorian England was difficult. Not only were actresses considered one step above prostitutes (the consensus being that pretending to be someone else made you morally suspect),
Everything changed however in 1857 when they made the acquaintance of Charles Dickens, the most famous writers in England if not the world. He strode the divide between Regency England and the Victorian age like a colossus. By the time, the Ternan women met him; he'd published many of his major novels, and was running a magazine Household Words. He was also the father of ten children, nine of them living, and divided his time between his home in Kent, Gads Hill, a bachelor apartment in London on Wellington Street and a London house.
Dickens was a man of prodigious energy and ambition that had taken him from the blacking factory as a child, through a career as a clerk, and then a journalist covering the Parliamentary debates to his career as a novelist and sometime playwright. Despite his marriage and children, he spent as much time with his friends attending the theatre, hanging out at his various clubs, including the Garrick Club (founded in 1831 as a place for actors, men of theatre and their supports. Even after over 150 years, its still men only, women are only allowed in the club on the first Thursday of the month with an 'R' in it or something like that). He would often walk all night around London; he said that it helped him to plan the next day's writing.
The Ternan family was recommended to Dickens by his good friend William Charles Macready. At this time, Mrs. Ternan had pretty much retired from the stage, at the age of 55; parts were few and far between. The lead role went to Maria and Fanny and Ellen (called Nelly by her family and friends) played smaller roles. All four women were impressed and awed at the chance to work with the great Charles Dickens. Dickens in turn was most impressed with Nelly who was 18, blonde and very pretty. Although she was probably worldlier than most 18 year olds having spent her life among theatre folk, she still had an air of innocence about her that appealed to Dickens.
Dickens was 45, and clearly suffering from a mid-life crisis. Although he enjoyed family life, he was slightly dismayed at how huge his family was, as if he had nothing to do with the increasing number of children. He was also disenchanted with his wife, Catherine. After twenty-three years of marriage, they had nothing in common anymore. But the seeds of marital discord came two years before Dickens met Nelly, when he became reacquainted with his first love Maria Beadnell. His romantic vision of her was shattered leading to a devastating portrait of her in as Flora Finching in Little Dorrit. After the performances in Manchester,
Dickens had secured knowledge of the Ternans's next engagement in Doncaster, and followed them there. He was taken with Nelly Ternan and was in ardent pursuit of her. Mrs. Ternan, although mindful of the honour, was still careful to find out exactly what his intentions were towards her daughter. His friends as well advised caution.
There is also evidence that Dickens and Nelly may have conceived a child around 1866 that didn't live, or even more than one who didn't survive. The evidence consists of cryptic notes in a diary that Dickens lost while touring in American in 1867. Whatever the truth, the relationship had its share of strains. Once he set up Nelly as his mistress, he seems not to have known what to due with her. Nelly, for her part, while possibly glad not to be traipsing up and down the country playing increasingly smaller parts for even smaller pay, must have been restless after a life of constant activity.
The turning point in Nelly's relationship came with the Staplehurst rail crash they were involved in on June 9, 1865 while returning from France with her mother. Dickens spent some time tending to the wounded and dying before rescuers arrived. Nelly's arm was seriously injured and her health became delicate after that. Dickens just managed to keep her name out of the papers as his travelling companion, and he avoided appearing at the inquest into the crash where it would have become known that Nelly was travelling with him.
While papers in the United States, like The New York Times, had published whispers about his personal life, and most of his close friends knew about his relationship with Nelly, Dickens was still incredibly discreet and circumspect about the relationship.
They didn't entertain many of his friends at Nelly'shome, nor did Nelly have many outside acquaintances apart from her sisters and her mother. Dickens also undertook to burn his letters periodically and he asked his friends to do likewise, a boon to him but something that every Dickens biographer since then has cause to rue.
There is speculation among biographers whether or not Nelly inspired any of the characters in his fiction after the start of their relationship. Apart from the physical description of Lucy Manette in A Tale of Two Cities, there is little of Nelly in any of his female characters, although there are biographers who speculate there is something of Nelly in Estella in Great Expectations or Bella in Our Mutual Friend. Katey Dickens once said of her father that he didn't understand women, and there is some truth to that in his fiction.
After his final tour of America, Dickens settled down for a bit to start writing his last novel which was left unfinished, The Mystery of Edwin Drood, but he was tired. He'd already suffered a mini-stroke some months before. Now although he was not quite 60 years old, he looked much older. Finally on June 9,1870, Dickens suffered a collapse and died. Although the official version is that he died at Gad's Hill, there is a theory that he actually collapsed in Peckham with Nelly, and that she then transported him by coach to Gad's Hill where he died.
Whether he died at Gad's Hill or with Nelly at Peckham, Charles Dickens was gone, and Nelly was finally free. He took care of her by leaving her £1,000 in his will as the first of his bequests, finally making public his high regard for her. He also may have left her other funds that were given to her while he was still alive. The rest of his £100,000 estate was divided amongst his children, with a bequest left to his sister-in-law Georgina, who stayed with him after he separated
Nelly was now 31 years of age, and a spinster. For the next few years she traveled, staying with her sister Maria, and with Fanny and Tom in Italy. While staying with Maria in Oxford, Nelly met an undergraduate by the name of George Wharton Robinson who intended to make a career in the church. For the next several years, Nelly and George corresponded, and after he finished his MA degree he proposed marriage. He was 24, and Nelly was 36, although she told him that she was much younger. She was helped in the fact that she still looked youthful. While she admitted that Dickens had been a good friend to the family, her now apparent youth precluded there being anything untoward about the relationship. By shaving off a few years, Nelly had managed to erase thirteen years of her life.
The couple settled in Margate, where Nelly persuaded George to give up a career in the church to buy into a boy's school. They were blessed with two children, Geoffrey and Gladys but the strain of running a school was too much for George so they had to give it up after several years.
From then on things were difficult for the Robinsons. Nelly still had her small annuity from the money that Dickens left her and the rent on the house in London, but it didn't go very far with a son who needed money to buy a commission in the army and to pay tuition at Sandhurst. Nelly taught privately when she could, and her sisters gave her money when they were able. Still, Nelly is to be commended that she wasn't tempted to write a tell-all book about her relationship with her Dickens. She spent her last years living in Southsea. After her husband died, she spent more time with her sisters until one by one they died as well, first Maria and then Fanny. Nelly had been operated on for breast cancer, which now returned. She died at the age of 75, buried beside her husband.
It wasn't until after Nelly's death in 1914, that the truth began to come out about her relationship with Dickens. Her son, Geoffrey, was in for a shock when he went through his mother's few papers. Not only did he discover that she had been actress, and older than she claimed, but there must have been hints that she had more than a passing acquaintance with Charles Dickens. Apparently his suspicions were confirmed by Sir Henry Dickens, the only surviving son. Appalled, he burned every last scrap. More revelations were revealed with a book published after Kate Dickens Perugini's death called Dickens and Daughter. The secret was now out for better or for worse.
The speaker after the meeting on
Wednesday the 6th February 2013
was
Mr. Alan Thorne
Cardiff
The subject was :
Submarines (U-Boats) Around Wales 1914-18
In the first world war submarine use in warfare was very much in its infancy, and even more so was the methods of detecting them. Although detecting were under development a creditable system didnt appear until 1918. This was named ASDIC which later became SONAR.
Because U-Boats could come quite close to the shoreline, a host of stories, many of which were myths, abounded about German submariners landing to replenish water supplies and kill and steal sheep, there are many stories of the sailors visiting local pubs. He told of the escapades of two escaped German officer POW's who managed to get to the coast in north west Wales where they were to be rescued by a U-Boat, unfortunately for them whilst they waited in one cove the submarine surfaced in the cove next to it. They missed the boat as they say.
The submarine arm (Uboots-Inspektorat, UI) of the High Seas Fleet had
calculated in May, 1914 the need for a total of 222 U-boats for a merchant
blockade of the British Isles. Tirpitz simply ignored what he may have thought
were fantastic numbers, but the first successes of submarines against British
Warships in 1914 and 1915 put him under pressure to reconsider the situation:89 In
April, 1915 the Kaiser received a memorandum from his naval staff requesting an
order of 200 additional submarines. In January, 1916 Navy leadership called for
another 350 submarines to mount a comprehensive blockade of Britain stretching
from the Atlantic, the North Sea and the English Channel, as well as re-enforce
Mediterranean operations.
The U-boat campaign can be broken into two distinct phases. The first was aimed at allied surface warships; The second, and ultimately more successful, was targeted towards allied merchant shipping - using the U-boat as a tool to enforce an embargo. Early in the war efforts were almost exclusively concentrated towards surface warships with the results looking promising.
At the beginning of 1914, the submarine remained something of a nautical curiosity and of uncertain usefulness. By the end of 1918, the value of the submarine as a weapon had been proved by what would seem to be beyond all reasonable doubt.
Germany started the war with 26 operational boats and added 390. At war's end, 171 new boats were in the water and another 148 were under construction. Wartime losses: 173. Mines took out at least48;depth charges claimed 30; gunfire, 20; ramming 19; submarines 17; accident,19;unknown,19.aircraft,1.
In the meantime, U-boats had sunk more than 4,000 ships, more than 11 million tons – fully one-fourth of the world's total supply. In essence, unrestricted submarine warfare almost won the war for Germany. But Germany lost the war – because of unrestricted submarine warfare.
The speaker after the meeting on
Wednesday the 16th January 2013
was
Mr. Mark Picton
Langstone
The subject was :
The Antarctic
Local man Mark Picton born and brought up in Sebastopol but now resides in Langstone. Mark has a degree in chemistry and is currently employed by N Power at the Aberthawe power station outside Cardiff. N Power have a policy of research into renewable energy sources, and so decided to be part of research taking part under extreme climate conditions, Mark was selected by the company to join an expedition. this expedition would look at technology to improve wind turbines and solar power.
Each year, scientists from 28 different nations conduct experiments not reproducible in any other place in the world. In the summer more than 4,000 scientists operate research stations; this number decreases to just over 1,000 in the winter. Murdo station, which is the largest research station in Antarctica, is capable of housing more than 1,000 scientists, visitors, and tourists.
Researchers include biologists, geologists,oceanographers, physicists, astronomers glaciologists, and meteorologists.
Some of Antarctica has been warming up; particularly strong warming has been noted on the Antarctic Peninsula. A study by Eric Steig published in 2009 noted for the first time that the continent-wide average surface temperature trend of Antarctica is slightly positive at >0.05 °C (0.09 °F) per decade from 1957 to 2006. This study also noted that West Antarctica has warmed by more than 0.1 °C (0.2 °F) per decade in the last 50 years, and this warming is strongest in winter and spring. This is partly offset by fall cooling in East Antarctica. There is evidence from one study that Antarctica is warming as a result of human carbon dioxide emissions. However, the small amount of surface warming in West Antarctica is not believed to be directly affecting the West Antarctic ice sheet's contribution to sea level. Instead the recent increases in glacier outflow are believed to be due to an inflow of warm water from the deep ocean, just off the continental shelf The net contribution to sea level from the Antarctic Peninsula is more likely to be a direct result of the much greater atmospheric warming there.
In 2002 the Antarctic Peninsula's Larsen-B ice shelf collapsed. Between 28 February and 8 March 2008, about 570 square kilometres (220 sq mi) of ice from the Wilkins ice shelf on the southwest part of the peninsula collapsed, putting the remaining 15,000 km2 (5,800 sq mi) of the ice shelf at risk. The ice was being held back by a "thread" of ice about 6 km (4 mi) wide, prior to its collapse on 5 April 2009.According to NASA, the most widespread Antarctic surface melting of the past 30 years occurred in 2005, when an area of ice comparable in size to California briefly melted and refroze; this may have resulted from temperatures rising to as high as 5 °C (41 °F).
Marks' talk was accompanied by photographs and anecdotes of what life was like living in such extreme climate conditions, he also spoke of the varied wildlife that he was able to get quite close to. This wildlife abounds not only on land but in the waters close to land. apart from the experiments conducted (some successful, some not) the experience was one that will stay with him for the rest of his life.
The speaker after the meeting on
Wednesday the 5th December
was
Mr. David Fletcher
Ledbury
The subject was :
The Arctic
David has spent forty years working in the Arctic as a research Engineer.
Natural resources of the Arctic are the mineral and animal resources within the Arctic region that provide or have potential to provide utility or economic benefit to humans. The Arctic contains significant amounts of minerals, boreal forest, marine life and fresh water.
The United States Geological Survey estimates that 22 percent of the world's oil and natural gas
could be located beneath the Arctic.
Large Arctic mines include Red Dog Mine (zinc) in Alaska, Baffinland Iron Mine in Nunavat and Daivik Diamond Mine in Northwest Territories, Canada.
Gold mining in Alaska is widespread. Fort Knox Gold Mine is the largest producer of gold in the history of Alaska.
The Arctic National Wildlife Refuge is home to some of the most diverse and spectacular wildlife in the arctic. The Refuge's rich pageant of wildlife includes 42 fish species, 37 land mammals, eight marine mammals, and more than 200 migratory and resident bird species.
The Arctic Refuge has been providing for the physical and emotional well-being of humans for many thousands of years. It remains an important resource to help sustain local Eskimo and Indian cultures. The Refuge continues to be valued, even by those who never travel within it's borders, as a symbol of Arctic's vast and remote wilderness - a place of inspiration and beauty .The lands of the Arctic Refuge continue to support the Inupiat Eskimo and Gwich'in Indian peoples who have lived here for centuries.
The Arctic ice pack is thinning, and in many years there is also a seasonal hole in the ozone layer Reduction of the area of Arctic sea ice reduces the planet's average albedo (whiteness), possibly resulting in global warming in a positive feedback mechanism. Research shows that the Arctic may become ice free for the first time in human history by 2040.
Warming temperatures in the Arctic may cause large amounts of fresh meltwater to enter the North Atlantic, possibly disrupting global ocean current patterns Potentially severe changes in the Earth's climate might then ensue. David believes that proper management of the Arctics resources could benefit mankind for many years.
The speaker after the meeting on
Wednesday the 21st November
was
Mr. Gavin Davies
Barry
The subject was :
The Battle of Jutland - World War 1
The Battle of Jutland took place between the British Grand Fleet and the German High Seas Fleet on the 31st May 1916 in the North Sea, off the mainland of Denmark.
Although it was the only major naval battle of World War I, it became the largest sea battle in naval warfare history in terms of the numbers of battleships and battlecruisers engaged, bringing together the two most powerful naval forces in existence at that time.
During World War I, the British had a much bigger navy than the Germans. Britain needed more fighting ships than Germany because, as an island, she was dependent on imports of food and raw materials from other parts of the world - all of which needed to be protected on the high seas in time of war.
Britain also needed a large navy to protect her colonies and to protect supplies being sent to the army fighting in France. Above all, a strong navy was necessary to protect Britain itself from invasion.
The Royal Navy had a long tradition of fighting and winning decisive battles. In World War I, the British Grand Fleet hoped to meet and destroy the German High Seas Fleet in a pitched battle, but both sides were reluctant to commit themselves.
The Germans knew that they could not take on the much larger British Grand Fleet, whilst the British knew they had little to gain from a victory and everything to lose by a defeat.
Destruction of the German High Seas Fleet would not harm Germany's war effort in the slightest, whilst defeat – unlikely, but possible - would cause Britain to lose the war. Because of this, Winston Churchill who was the First Sea Lord at that time, famously said of Admiral Jellicoe that he was the only commander on either side who was capable of losing the war in a single afternoon.
Knowing their battle fleet was weak in its number of battleships, the Germans planned to avoid an all-out battle until they could first sink enough British warships to make the numbers more even.
In 1916, the German plan was to lure parts of the British Grand Fleet out into the North Sea by swift surface raids on East coast towns such as Scarborough and Sunderland. Meanwhile, German submarines were stationed several miles outside the main British naval bases of Rosyth and Scapa Flow for the purpose of sinking British battleships with torpedoes as they left port to deal with the surface raids.
The table below illustrates the size of the British and German fleets at the Battle of Jutland:
| | | |
| --- | --- | --- |
| | | |
| Class of Ship | British Grand Fleet | German High Seas Fleet |
| Dreadnoughts | 28 | 16 |
| Pre-Dreadnoughts | 0 | 6 |
| Battlecruisers | 9 | 5 |
| Armoured Cruisers | 8 | 0 |
| Light Cruisers | 26 | 11 |
| Destroyers | 77 | 61 |
| Seaplane Carriers | 1 | 0 |
| Minelayers | 1 | 0 |
| | | |
| --- | --- | --- |
| | | |
| Losses | British Grand Fleet | German High Seas Fleet |
| Dreadnoughts | 0 | 0 |
| Pre-Dreadnoughts | 0 | 1 |
| Battlecruisers | 3 | 1 |
| Armoured Cruisers | 3 | 0 |
| Light Cruisers | 0 | 4 |
| Destroyers | 8 | 5 |
| Personnel - killed | 6,097 | 2,551 |
| Personnel - wounded | 510 | 507 |
Despite the above figures, several surviving German ships were so badly damaged that they took months to repair. Admiral Jellicoe on the other hand, reported twenty four battleships ready for action the day following the battle.
German newspapers naturally claimed a glorious victory based on the numbers of ships sunk. It was significant, however, that the German High Seas Fleet did not put to sea again for the rest of World War I and the Royal Navy's British Grand Fleet continued to remain in command of the sea.
The speaker after the meeting on
Wednesday the 7th November
was
Mr. Frank Olding
Abergavenny
The subject was :
Prehistoric Blaenau Gwent
Around 4000 BC, new ideas including farming and the making of pottery spread into Britain from mainland Europe. Before this time, the inhabitants had lived an entirely hunter-gather lifestyle, each group moving round in its territory to exploit different seasonally occurring food resources, in the same way as the Aboriginals of Australia or the Bushmen of southern Africa. This would probably have involved modifying the environment to some extent, for example by fire, to produce habitats which particularly suited the plants and animals they wanted, but did not involve the creation of fields or gardens and the separation of the wild from the tame. Archaeologists call the period in which the old method of making a living was practised the Mesolithic (Middle Stone Age) and the period when farming began the Neolithic (New Stone Age). The names come from the fact that, in both periods, stone was used to make tools and weapons, along with bone and wood, since the techniques for working metals had not been discovered.
Although hunting and gathering seem to have continued to play an important part in obtaining food alongside the new farming methods, what appears to have happened is that Neolithic people developed a new way of thinking about the land and their place in it. One of the ways in which this was expressed was by building large community tombs. These can contain the remains of as many as fifty people, and the work involved in constructing them must have represented a significant investment by their builders, particularly since the stones used would have had to be shaped using tools which had themselves been made out of stone, and all digging would have had to be done using such tools as the antlers of deer for picks and animal shoulder blades as shovels. The sites seem to have been chosen with care, and in a land with no other monumental architecture, they must have been truly impressive.
Most of the bones found inside the tombs when they were excavated were not in the form of complete skeletons, so people were not left undisturbed after their deaths. The bodies may have been allowed to decay in the tomb before the bones were sorted, or there may have been a period between death and final burial when the bodies were allowed to decay elsewhere, either in a temporary grave, or by being exposed above-ground to the weather and scavenging animals. When the flesh had decayed, the bones were collected and placed within the tomb, usually separated by sex and age-group. They may perhaps have been brought out at intervals and replaced, before the tombs were finally sealed. Pottery, flint tools and animal bones is often found along with the human bone. From the way in which the bones were treated, most archaeologists now think that once the process of decay was complete, the dead ceased to be important as individuals, and joined a more generalised group of ancestors venerated by the community.
The tombs come in two basic forms, Long Barrows and Chambered Tombs. Long barrows are long earthen mounds, and any internal structures which they have are generally in wood. There are no certain examples of long barrows with wooden internal structures in southeast Wales, as they were generally built in areas where there was a lack of suitable stone. Chambered tombs were also covered by a long mound, but inside there are chambers constructed out of stone, generally massive blocks and slabs. Many of these burial grounds can be found in hills of Blaenau Gwent as well as evidence of how prehistoric people lived. There are many sites of villages set up on the hills in summer to enable them to graze their animals and also in the valleys where they sheltered in the winter.
The Meeting on the
17th October 2012
was the Annual General Meeting.
The normal change round of officers took place, namely :-
President - Dave Edwards
Chairman - Neville Davies
Vice - Chairman - Steve Waring
Secretary - John Gray
Asst. Sec - Mansell Jones
Treasurer - Howard Powell
Asst. Tres. - Bill Gilmore
Speaker Sec - Steve Lewis
Auditor/s - Adrian Roberts.
General Committee : Graham Patrick, Terry Dodson, John Tinker, Alan Davies, Graham Thomas.
Reports were given by the Chairman, Secretary and Treasurer.
The Treasurer gave a very detailed explanation of the accounts which are in a very good state of health,
much thanks to his efforts.
Treasurer Alan Davies has now retired from his duties as treasurer and has handed over to Howard Powell.
Alan was presented with a certificate to thank him for all his hard work over the last six years.
This year we were treated to some very good talks by speakers engaged by Speaker secretary Jack May, who also retires and hands over the job to Steve Lewis. Jack was also presented with a certificate to thank him for his efforts.
The club continues to enjoy good support and long may this continue.
The speaker after the meeting on
Wednesday the 4th October was
Mr. Roy Gee
Dinas Powys
The subject was :
'Tails'
Mr Roy Gee a former RSPCA Inspector from Dinas Powys. Roy is also a member of the Dinas Powys Probus club and is a past President.
His talk was entitled 'Tails'. Roy being qualified in livestock husbandry applied to the RSPCA for a position and was accepted into the Inspectorate Division of the RSPCA in 1976.
The talk started with a potted history of the RSPCA of its beginnings and growth. When the RSPCA was founded in a London coffee shop back in 1824, the men present knew they were creating the world's first animal welfare charity, but they couldn't possibly have imagined the size and shape that the charity would become today.
Back then we were the SPCA - Society for the Prevention of Cruelty to Animals. Royal patronage followed in 1837 and Queen Victoria gave permission to add the royal R in 1840, making us the RSPCA as we're known worldwide today.
The RSPCA has always been influential in forming and improving animal welfare law.
In 1822, two years before we were founded, 'Martin's Act' was passed. It was the very first animal welfare law and it forbade 'the cruel and improper treatment of cattle'.
Thirteen years on, in 1835, and 'Pease's Act' consolidated this law. The prohibition of cruelty was extended to dogs and other domestic animals, bear-baiting and cock-fighting was forbidden, and it insisted on better standards for slaughter houses.
Other successes along the way have included laws for lab animals, the abolition of fur farming in the UK, and the ban of fox hunting with dogs. The first person to be prosecuted was a costermonger called Bill Burns with cruelty to an ass. Though Burns was obviously guilty, the RSPCA lawyer sensed that- as so often happened in those days- the magistrates seemed hesitant to convict. The magistrates were obviously bored, couldn't care less about the fate of a miserable donkey, and the lawyer suddenly sensing that the case was about to be lost, he sent for the donkey. This astounded magistrates and court officials, the donkey was led into the well of the courthouse, where its wounds could plainly be seen. Bill Burns was fined
William Wilberforce was one of the founders in the coffee shop back in 1824. He was also a politician and an esteemed leader of the movement to abolish the slave trade.
Charles Dickens was a member and great supporter, and so was Thomas Hardy. Today the RSPCA is the oldest and largest animal welfare organisation in the world.
Roy told us that having started his RSPCA in Walsall he the moved to South Wales serving in the Glamorgans and collaborating with the inspector in Gwent with whom he worked with on many occasions.
Roy proceeded to relate some of the many cases he attended over his years in the RSPCA, sometimes sad and heart rendering and sometimes even comical. Very often the RSPCA Inspectors are alerted by concerned members of the public, like the lady who rang to report a case of cruelty to a goldfish. She had been to see a play at the Chapter Arts Centre in Cardiff, part of the play included a goldfish in a bowl suspended above the actors. One of the actors during the play would smash the bowl allowing the goldfish to fall onto the stage and flounder, the lady thought this cruel and reported to the RSPCA. The investigation resulted in the RSPCA prosecuting, however, they were unsuccessful in gaining a conviction.
Another story involving a gold fish was when a young lad rang to say his fish was poorly, the inspector knowing there was very little he could do for a goldfish jokingly suggested mouth to mouth resuscitation. Ten minutes later the young lad rang again to say that it had worked and in appreciation he had rung the local radio to ask for a dedication, his choice of music requested was the theme from JAWS.
Another concerned member of the public rang to say that there was a swan in Cardiff Bay covered in oil, on investigation it was discovered that the swan was an Australian Black swan and not a drop of oil in sight. One rescue operation, to save a dog, saw Roy being lowered down a 150 foot air shaft, half way down his torch gave out and people up top thought they were being helpful by floating down lighted pieces of paper, not a good idea in an air shaft, but, the good news the dog was rescued.
Roy and a colleague were called to a farm to look into an invasion of tortoise, on arrival they found crates filled with hundreds of the creatures, whilst checking the condition of the animals a truck arrived, having travelled from Turkey and on board were another 14.000 tortoise. Apparently the farm owner was an importer and supplied pet shops nation wide.
One phone call from a member of the public quite surprised him, a gentleman asked Roy to help get his wife out of their out side toilet, Roy informed him he was neither a plumber or a locksmith, too which the man replied, no, no she has been trapped in there by a badger. When ever you recite the rhyme 'oh dear what can the matter be, poor old lady locked in the lavatory, you'll know why now !.
In his time Roy appeared many times on television most notably with Roger Cook and his 'Cook Report' this report being about badger baiting.
Roy told many more stories much in the same vein, too many to record here. The one thing Roy was always grateful for in his RSPCA career was the support of the general public and the fact rescues are now more efficient because of the provision of better equipment. The support the RSPCA enjoys will ensure that it will operate in the field of animal welfare for many years to come.
The speaker after the meeting on
Wednesday the 19th September was
Ray Westlake
Newport
The subject was :
A London Milkman
Mr Ray Westlake has spoken at the club before. This talk was about his twenty years as a milkman in the rather select area of London known as St. Johns Wood, an area that abounds with homes of the rich and famous.
The early days of milkman career saw him delivering his dairy products from an horse drawn cart, the horse had been used on this particular round had for many years and so knew every street and stop by heart. It was practice for the milkman to stop at a cafe for a cup of tea and a sandwich, the horse would carry on by itself to the end of the street and turn itself around and makes its way back to the cafe to wait for the milkman to finish his break, the cart would then be facing the right way to carry on their round.
St. Johns Wood is where you would find Abbey Road recording studios made famous by the Beatles, the area as stated earlier, is home to many of the rich and famous and our milky delivered to most of them. Deliveries to ordinary folk would be quite simple their front doors being quite close to the road, however, the rich people tended to live in large houses with long drives and deliveries to be made at the 'tradesmen's' entrance. At these houses the milky would often deal with Butlers or Maids and rarely saw its owner. Some of these houses would be owned by pop stars and so he would have to fight his way through fans gathered outside the gates and would very often asked for the empty milk bottles as souvenirs. At the time stars like David Essex, Lulu and the BeeGees were resident in the area and attracted a lot of fans to the gates of their houses. Other noted celebrities that could be found there included actor Bernard Miles, Adrienne Correy(who apparently had a very colourful vocabulary), Dame Anna Neagle, Harry Corbett and Sooty, Eric Idle, TV naturalist Desmond Morris, Mirror agony aunt Marje Proops and many more. There were also a sprinkling of titled people notably Lord Fisk who was responsible for the change over of currency from real money to decimal coinage, On the day of the change over the milky was asked to take part in a publicity stunt involving Lord Fisk paying for his pinta with the first decimal coins, the photos afforded our milky with a certain amount of fame there after. it was Lord Fisk's wife who once entered our intrepid milky in a News of the World sponsored 'milkman of the year' competition , but when he didn't win she refused to buy the paper ever again.
Also on his round was the judge, Mr Justice Edmund Davies, who was the trial judge who sent the great train robbers to jail for thirty years.
During his time as milky Benny Hill recorded a song called 'Ernie, The Fastest Milkman in the West' this caused the general public to sing it to him on many occasions, in one incident of it, in the above mentioned cafe, a customer began to sing it to him and our milky pretended he had never heard it and had no idea what he was going on about, this embarrassed the customer in front of a full cafe and he never bothered to do it again, Milky 1 Ernie 0.
The milk is delivered at an early hour of the morning and is a time that you may well catch people unawares, like like the lady who had accidently locked herself out of her flat whilst trying to retrieve her newspaper, the problem was that that she was totally starkers, on his arrival the unfortunate woman exclaimed " thank goodness its only you milkman" this was a measure of how milkmen were trusted, he being the perfect gentleman took off his apron to give her so that she could protect her modesty, and then went off to phone her husband to come home and let her back into the flat (no mobile phones in those days).
Over the the twenty years delivering milk Ray said he had thoroughly enjoyed the job and the interesting people he had met, if he was pressed for a favourite it would be Dame Anna Neagle who was absolutely charming and a perfect Lady who would always deal with him personally.
When he left the job Dame Anna turned up at the depot with an evelop for him, in it was a cheque for £25 which was a tidy sum in those days.
The speaker after the meeting on
Wednesday the 5th September was
Andrius Taurins
Latvian Honorary Consul to Wales
The subject was :
LATVIA
Latvia, the pearl of the Baltic States, is one of the European Union member states and is situated in the North of Europe – on the shores of the Baltic sea. Since ancient times Latvia has been at the cross-roads between East and West, North and South. Therefore, Latvia is a multi-cultured state, where the traditions of all these countries have merged, creating a unique environment, the like of which is not to be found anywhere in the world.
The people of Latvia are hospitable and cheerful; friendly and open towards visitors, and able to get on with anyone, as throughout the centuries they have gained a vast culture heritage. Latvian people treat the cultures of other people (Slavic, Western, and Scandinavian) with understanding. Latvia, being a European Union state, is a safe country.
At the same time Latvia is a contemporary European country, and its capital city Riga– a modern metropolis, in which historical architecture, unique in Europe, alternates with the modern; one can feel the breeze of a centuries-old history and relax in modern night clubs, restaurants andcomfortable hotels.
Latvia is a very interesting place for lovers of military tourism. World War I and II, as well as the army of the Soviet Union, have left notable military monuments here. For example, the military port in Liepaja used to be one of the main naval bases on the Baltic sea during both the period of the Russian Empire and the Soviet Union. Likewise, one of the largest radio telescopes in Europe, once used for military intelligence purposes, as well as other impressive military sites are found in Latvia.
Latvia has a well-developed transport systems,convenient communications (the Internet connection is one of the fastest in the world), ATMs are found in all large cities and credit cards are accepted. Latvia also stands out with its high quality, European level services for acceptable prices.
The world has been discussing globalisation only for the last few decades, but Latvia has enjoyed it for more than 700 years; because of its advantageous geographical locations its territory has always been coveted by the neighbouring super-powers. They became inter-dependant, while Latvia became dependent on them. Latvia has always been at the epicentre of globally significant events, and has been subject to the German, Polish, Swedish and Russian rule. These powers have destroyed this land in numerous wars, each power bringing its own order and morals, but Latvia went on existing nevertheless, it lived its own life, taking the best from each culture, thus becoming one of the best developed territories in the region.
The speaker after the meeting on
Wednesday the 15th August was
Pete Ralph
Cinderford
The subject was :
The Wildlife and Plants of the Forest of Dean
The Forest of Dean is a geographical, historical and cultural region in the western part of the county of Gloucestershire, England. The forest is a roughly triangular plateau bounded by the River Wye to the west and north, the River Severn to the south, and the City of Gloucester to the east.
The area is characterised by over 110 square kilometres (42.5 sq mi) of mixed woodland, one of the surviving ancient woodlands in England. A large area was reserved for royal hunting before 1066, and remained as the second largest Crown forest in England, the largest being New Forest. Although the name is often used loosely to refer to that part of Gloucestershire between the Severn and Wye, the Forest of Dean proper has covered a much smaller area since medieval times. In 1327 it was defined to cover only the royal demesne and parts of parishes within the hundred of St Briavels, and after 1668 the Forest comprised the royal demesne only. This area is now within the civil parishes of West Dean, Lydbrook, Cinderford, Ruspidge, and Drybrook.
Traditionally the main sources of work in the area have been forestry – including charcoal production - iron working and coal mining. Archaeological studies have dated the earliest use of coal in the forest to Roman times, for domestic heating and industrial processes such as the preparation of iron ore.
The area gives its name to the local government district, Forest of Dean, and a Parliamentary constituency, all of which cover wider areas than the historic Forest. The administrative centre of the local authority is Coleford which is also one of the main towns in the historic Forest area, together with Cinderford and Lydney
The forest came to be used exclusively as a royal hunting ground by the Tudor Kings, and subsequently a source of food for the Royal Court. Its rich deposits of iron ore led to its becoming a major source of iron. Timber from the forest was particularly fine and was regarded as the best source for building ships. The forest is composed of both deciduous and evergreen trees. Predominant is oak, Beech is also common, and sweet chestnut has grown here for many centuries. The forest is also home to Foxgloves and other wild flowers. Conifers include some Weymouth Pine dating from 1781, Norway spruce, Douglas Fir and larch. The Forest has deer which are predominantly fallow deer and these have been present in the forest since the second world war currently numbering around 300. The Forest is also home to wild boar; the exact number is currently unknown but exceeds a hundred.
The Dean is also well known for its Western birds; Pied flycatchers, Redstarts, Wood Warblers and Hawfinches can be regularly seen at RSPB Nagshead. The mixed forest also supports Britain's best concentration of Goshawks and a viewing site at New Fancy is manned during February and March. Peregrine Falcons can be easily seen nesting from the viewpoint at Symonds Yat rock. Mandarin ducks, which nest up in the trees, and Reed warblers can be seen at Cannop Ponds and Cannop Brook, running from the ponds through Parkend, is famed for its Dippers.
Butterflies of note are the Small Pearl-bordered Fritillary, Wood White and the White Admiral. Gorsty Knoll is famed for its glow-worms and Woorgreen's lake for its dragonflies
The speaker after the meeting on
Wednesday the 1st August was
Ian Johnstone
Oakdale
The subject was :
The New Police Crime Commissioner
I live in Oakdale where I grew up and I have many community ties including the local rugby club. I am very proud of my Gwent and Welsh heritage and believe that being a "Man of Gwent" should be a requirement for the post of Gwent Police and Crime Commissioner.
Police Career
Served as a Police Officer for 33 years in Gwent before taking up a National Role with the Police Superintendents' Association of England and Wales for 6 years.
Served in all ranks from Constable to Chief Superintendent in all Local Authority areas,
Caerphilly, Blaenau Gwent, Newport, Torfaen and Monmouthshire within the Gwent Police Area. Has the experience of working as a Chief Superintendent at Blackwood and Pontypool and as a Superintendent at Newport. Served as Head of C.I.D. in Gwent between 1995-1999 and was the Senior Investigating Officer on many high profile cases.
In 2004 was elected to become the first Welsh full-time Vice President of the Police
Superintendents' Association of England and Wales. Chief Superintendents and
Superintendents are the senior Operational Leaders of the Police Service.
In 2007 was elected as the President of the Police Superintendents' Association of England and Wales to represent all Superintendents and Chief Superintendents in England and Wales. The role involved working with H.M. Government, the Opposition, Senior Civil Servants, Her Majesty's Inspector of Constabulary, the Association of Police Authorities, the Association of Chief Police Officers, the Police Federation and U.N.I.S.O.N. I attended regular meetings with the Home Secretary, Police Minister, Members of Parliament and also regularly met with Gwent M.P.'s as a group in the House of Commons. During my time as President of the Police Superintendents' Association of England and Wales I was involved on a daily basis with addressing the critical issues of:
a) Funding
(b) Use of Resources
(c) Accountability
(d) Governance
(e) Measuring Police Performance
(f) Public Confidence
(g) Political Interference
I established an in-depth understanding of the critical issues facing the Police Service and sat
on numerous working parties. I have also given evidence to a number of Select Committees.
I have led British Police Delegations to New York, Canada and the Netherlands. I have also
attended and spoken at International Policing Conferences in Miami, New Orleans, Santiago, Denver, Paris, Amsterdam, Istanbul and Estonia. I played a major role in the development of the National Police Memorial Day and fostered improved links with Police Leaders in Scotland and Ireland. I have experience of working with and representing the Police Service at the highest levels of Government.
I have a passion for policing and I have the integrity, experience, skills, reputation and the energy to fulfil the demanding role of Gwent Police and Crime Commissioner. Distinguished Police Career was recognised in 2003 with the award of the Queen's Police Medal and also an invitation to a reception hosted by the Prime Minister in Downing Street to celebrate outstanding service to local communities.
About the Election of the Police and Crime Commissioner
On the 15 November 2012 you will have an opportunity to elect a Police and Crime Commissioner for the whole of Gwent. The new Police and Crime Commissioner will be accountable for how crime is tackled in the area where you live.
The Role
The key aims of the Gwent Police and Crime Commissioner (P.C.C.) will be to cut Crime and Disorder and incidents of Anti-Social behaviour and deliver effective, efficient policing throughout Gwent.
The P.C.C. must strive for a stronger and more accountable Police Force and will be elected by you to hold the Chief Constable and his/her officers to account effectively making the Police answerable to the communities they serve. The P.C.C. will be responsible for setting the budget and finalising the policing plan within the first 100 days of taking up office. The P.C.C. will be required to work in partnership with a number of statutory and voluntary agencies at a local and national level with the aim of preventing and reducing crime across our communities.
The P.C.C. will not be expected to "run" our Police Force. His role will be to act as the voice of the people to build strong partnerships and where appropriate to hold Gwent Police to account.
How to Vote
The Gwent P.C.C. Election will take place on Thursday 15 November 2012.
Everyone on the Electoral Register will be able to vote. The vote of every member of our Communities of Gwent will count in electing the first Gwent Police and Crime Commissioner.
The speaker after the meeting on
Wednesday the 18th July was
Alistair MacKinnon
Pontypool
The subject was :
The Lofoten Islands
Lofoten Islands can be found off the north west coast of Norway and are north of the Arctic circle.
Lofoten Islands boasts some of the most stunning and spectacular scenery to be found any where in the world.
Lofoten is known for excellent fishing and nature attractions, small villages off the beaten track and whale safaris.
Every autumn the herring and killer whales swim up the Tysfjord and Vestfjord to spend the winter here. From mid-October until mid-January, nature safaris set out from Lofoten in large passenger boats and rubber dinghies to look for the killer whales, sea eagles and to explore the wildlife in Lofoten.
Lofoten is one of the best places in the world to see thenorthern lights. Mostly bacause of the mild winter climate and the auroral oval crossing Lofoten. To make your chance to see the aurora optimal, you can receive an SMS warning when it appears on the sky.
Experience the Viking Age as it really was. At Borg, archaeologists have discovered the largest house ever found from this era. It is the house of one of the most powerful chieftains in NorthenNorway. The building is 83 metres long and has been reconstructed as a living museumwith findings, reconstructions, exhibitions and domestic animals.
Experience the atmosphere and the excitement at the fishing area. One thing is certain; you will not be bored with the scenery while you are waiting for the fish to bite. Every winter, hundreds of people travel to Lofoten to see who gets the most and the largest arctic cod in thethe world championship in cod fishing
One of the most important culture heritage of Lofoten is the famousstockfish. Stockfisch is made from spawning cod, and is often the base product in many of the food dishes served in restaurants in Lofoten. If you want to try stockfish, visit for example the restaurant Borsen Spiseri in Svolvær. Lofoten can be comfortably enjoyed not just in the busiest weeks of summer. Lofoten is in general easy cycling country; however the roads can be pretty crowded with cars, caravans and mobile homes during the height of summer. The hiking trails in Lofoten promote all kinds of activities and wonderful experiences in varied and exciting nature.
The speaker after the meeting on
Wednesday the 4th July was
Elfed Jones
Worcester
The subject was :
Media Rollercoaster
If you are a sports lover but not able to play at the highest level what better way to earn a living than talk about it. Our speaker today did just that, having first qualified as teacher and being employed in various schools he decided he would try and get into broadcasting as a reporting journalist. He wrote a speculative letter to the head of sport at the BBC in Cardiff and was more than a little surprised to invited for an interview. It seems they were looking for someone to cover the matches at Somerton Park home of Newport County, who at that time were a football league club. This led him into writing reports for the Western Daily Press and the Football Argus. In the years that followed he went onto writing for some national newspapers which included The Mail. As he got more into broadcasting reports the job became more demanding due to time restraints, not only must the report be ready to meet the time slot on cue it must also be as informative and descriptive as possible. the need for accuracy was also paramount and so the reporter had to be well informed, not having the correct information to broadcast could be very embarrassing, and could also lead to not being invited to broadcast again. The speaker told us he was never employed by a television company but by an agency, so therefore could find himself filling slots on all channels including radio. He went on to tell us that he moved out of Wales to settle in Worcester where he was cover the Rugby games of both the Worcester Warriors and the Leicester Tigers. In those days there was not the technology enjoyed by todays reporters, everything was done over the phone and not mobile phones either.
What ever sport he happened to be covering he always had to bear in mind who was reading or listening to the report and that balance was important, the other very important fact, he told us, was make sure you get the damn score right.
In his role as sometime journalist and sometime broadcaster he would have to sit in different parts of the ground as there were divisions (and not very friendly ones either) between the people who wrote about the game, and those who spoke about it.
Of course the highlight of being involved with so many sports he reported on was to the chance to meet the stars of those sports, the list is somewhat lengthy but to mention a few : Bob Woolmer, Dicky Bird and all the Glamorgan cricketers, the stars of the football clubs of Aston Villa and West Bromwich Albion, Birmingham City to name but a few. During his days as a reporter he reported on nearly all the major sporting events, but, he enjoyed just as much reporting on local village green type events around the country. He felt privileged to have been able to earn a living doing a job he so loved.
The speaker after the meeting on
Wednesday the 20th June was
Don Calway
Penygarn, Pontypool
The subject was :
The Longest Bus Ride
Don has spoken at the club on a couple of occasions and so so is well known to members.
As an introduction to his talk Don told us that he had been employed locally by a well known bus company, the company when he started was named Western Welsh, a familiar name to all of us, it was to become National Welsh and eventually as we know it now as Stagecoach. Don started as a bus conductor and then a driver and eventually an inspector. his story of the longest bus ride came about whilst on a walk where he met a chap who was also walking, but with a large ruck sack on his back. In a conversation with this chap he learned he was engaged in trek that started at John O'Groats and would finish at Lands End. This struck a chord with Don as he felt it was something he would like to do, however not foot but by bus, a busmans holiday it would seem. He set about organising a trip using buses to take him and some friends to John O'Groats and from there to Lands End. It was decided to try and get sponsorship for the journey and any monies raised would be given to charity. the trip made £2.000 for charity and in 1989 this was a sizable amount.
The trip was also being covered by a local Welsh radio station (Red Dragon) and daily reports were phoned in to the staion.
ROUTE
After leaving Wales the first stop was Gretna Green from there it was long haul up to John O'Groats, although it had been a long trip so far he felt that this was the beginning of the real trek. setting off from John O'Groats the first stop was Fort William where they had a great view of Ben Nevis Scotland and Britains highest mountain at 4418 feet. The route continued through Pass of Glen Coe, Ossians Cave, to the site of the infamous McDonalds clan massacre, Glasgow, Dumbarton, Edinburgh, Hawick (pronounced oick), Keswick, Lake Windermere, Garstang (Lancs), Southport where they visited Britains smallest pub the Lakeside Inn onto Bootle, Chester. Because they wanted to include Wales on the epic journey they went via Bangor, Aberystwyth, Cardiff then over the Severn Bridge to Bristol from there to Exeter, Plymouth, St Austell, St. Michaels Mount, Penzance and finally onto their destination at Lands End.
The total distance travelled was 1290 miles and involved 32 buses from 16 different bus companys. The duration of the trip was 8 days and took place between the 20th and 27th of November 1989, their personal outlay for tickets for the journey came to £71.00. The talk throughout was accompanied by many photographs taken throughout journey and gave us an insight into what they on the journey had seen during the trip. A most interesting journey giving rise to a most interesting talk.
The speaker after the meeting on
Wednesday the 6th June was
Paul Davies
Tredegar
The subject was :
Archery and Fletching
A longbow is a type of bow that is tall (roughly equal to the height of the person who uses it); this will allow its user a fairly long draw, at least to the jaw. A longbow is not significantly recurved. Its limbs are relatively narrow so that they are circular or D-shaped in cross section. Flatbows can be just as long; the difference is that, in cross-section, a flatbow has limbs that are approximately rectangular.
Longbows have been made from many different woods by many cultures; in Europe they date from the Paleolithic, and since the Bronze Age were made mainly from yew. The historical longbow was a self bow made of wood, but modern longbows may also be made from modern materials or by gluing different timbers together.
Organizations which run archery competitions have set out formal definitions for the various classes; many definitions of the longbow would exclude some medieval examples, materials, and techniques of use According to the British Longbow Society, the English longbow is made so that its thickness is at least ⅝ (62.5%) of its width, as in Victorian longbows, and is widest at the handle. This differs from the Medieval longbow, which had a thickness between 33% and 75% of the width. Also, the Victorian longbow does not bend throughout the entire length, as does the medieval longbow. Longbows have been used for hunting and warfare, by many cultures around the world, a famous example being the English longbow, during the Middle Ages.
In the Middle Ages the English and Welsh were famous for their very powerful Welsh longbows, used to great effect in the civil wars of the period and against the French in the Hundred Years' War (with notable success at the battles of Crécy (1346), Poitiers (1356) and Agincourt (1415).Historically, some of the greatest bowmen came from Gwent and Gerald of Wales records the Gwent Bowmen fighting at Abergavenny Castle in1182 and recorded that arrows had penetrated the wooden doors at least three inches thick.
Because the longbow can be made from a single piece of wood, it can be crafted relatively easily and quickly. Amateur bowyers today can make a longbow in about ten to twenty hours, while highly skilled bowyers, such as those who produced medieval English longbows, can make wooden longbows in just a few hours.Most bows are made of Yew, this is because the wood is soft and able to bend without snapping. Supplies of British Yew and European Yew are now virtually exhausted, so the wood is now imported from America. An Arrow maker is called a Fletcher because the little feathers on the end are called fletches.

The speaker after the meeting on
Wednesday the 16th May was
Nick Jones
Cwmbran
The subject was :
Fire Service --- The Severn Tunnel Experience
Nick outlined the responsibilities of the service and some of which are stated below.
Planning for emergencies is nothing new to the Fire and Rescue Service. South Wales Fire and Rescue Service is continually developing and reviewing plans to satisfy all its statutory duties under the Civil Contingencies Act 2004, Control of Major Accident Hazards (COMAH) Regulations 1999, the Pipeline Safety Regulations 1996, and the Radiation (Emergency Preparedness and Public Information) Regulations 2001.
Each Fire and Rescue Service fulfils its statutory responsibility by preparing and maintaining emergency plans required against the priorities identified in its respective Local Resilience Forum Community Risk Register and its own Community Risk Register. All Fire and Rescue Services organise and facilitate training and exercising on an individual and multi-agency basis, to establish a robust test and validation process. This enables the responding agency's plans and procedures to compliment each other and the agencies to gain a greater understanding of each other's roles, responsibilities and capabilities, which they provide to safeguard the people and communities of South Wales.
The main part of Nicks talk centred on a major incident at the Severn Tunnel in 1991.
At about 10.35 on Saturday morning 7 December, the 07.00 hrs sprinter diesel train from Portsmouth to Cardiff collided with the rear of the 08.30 hrs Inter City 125 train from London, Paddington to Cardiff inside the Severn tunnel, about one and a quarter miles from the Newport end.
It is understood from British Rail that the impact was less severe than it might have been, since both trains were on the move at the time, but some 90 passengers and the driver of the Portsmouth train were injured. Eight people, including the driver, were hospitalised.
British Rail has accepted responsibility for the accident and will be starting its own internal inquiry tomorrow. It is believed that the signalling and axle counter system, which is used to detect the location of trains in the tunnel, was not working normally at the time. An emergency procedure was in operation which should have ensured that only one train was in the tunnel. Rescuers did not reach the train until two hours after the incident.
Investigation in the causes of the incident uncovered a number of mistakes and oversights - some of them long standing. Known factors such as the dysfunctional emergency alert system in the tunnel, others relatively recent, and unknowns, such as the lack of identification of signal relays in the Severn Tunnel Junction Relay Room.
Crash in the dark highlights failures in the response to the collision between the trains in the Severn Tunnel - providing a strong focus on these oversights due to the enormity of the outcomes.
The speaker after the meeting on
Wednesday the 2nd May was
John Sheen
Cardiff
The subject was :
Five Boys and a Pasty
The unusual name of the subject by todays speaker, Five Boys and a Pasty, is not as you might imagine five lads fighting over a pasty, but reference to things in his childhood. This was a very amusing talk about the speakers childhood and the memories he carries of it. Being as he stated ' a post war baby boomer' his childhood was mainly in the 1950's and so all of us listening could readily identify with his recollections of life at that time.
Throughout the talk the speaker illustrated what he was saying by producing items from the period. As we can all remember very few people had phones, not many people had televisions and none of the many appliances that people take for granted today.
Early 1950's still saw the use of ration books and as a child the need for sweets to be on ration was not a good thing, although parents were probably happy with it.
It is amazing how we all experienced the same things in those days, such as, friday bath night, and being dosed up with medicines to prevent illness, syrup of figs and cod liver oil being two of the mothers favourites.
Another area most of us shared an experience of was the good old outside toilet, where once Dad had finished with daily paper it became the 'toilet roll', some people even cut his up into neat little squares. Many of these toilets did not have locks on the doors so you sang to let anyone know the toilet was engaged, its probably why the Welsh are such good singers.
Much is heard currently about this being the Queens Jubilee year and many events will be screened on TV, if you were lucky enough or knew someone with a TV in 1953,you will have seen the Queens coronation televised on a 12" black & white TV in some ones parlour along with probably half your street and various relations.
There were other notable events in the fifties such as, FA cup final of 1953 known as the 'Matthews Final' , the first four minute mile by Roger Bannister, the Empire games in Cardiff, Wales 's best ever performance in the soccer world cup.
The Five Boys mentioned in the title refers to the chocolate bar from Fry's and of course the pasty needs no explanation.
There were many memories too numerous to list, but as they mirrored our own memories perhaps it will evoke your own memories too add to them.
.Footnote: John Sheen was in born Port Talbot and is Uncle to Michael Sheen the well known and acclaimed actor.
The speaker after the meeting on
Wednesday the 18th April was
Brian Davies
Pontypridd
The subject was :
Richard Griffiths and his Tram Road
Dr. Richard Griffiths (1756–1826) was a Welsh industrial pioneer. Griffiths is notable for building the first recognised transport links into the Rhondda Valley, paving the way for future coal exploration into one of the world's richest coal fields.Griffiths was a member of the Gellifendigaid family of Llanwynno; he was the third child, and second son to William Griffiths and Elizabeth (Davies). He was christened on 13 January 1756, and was brought up in a very strong Methodist family. Griffiths practised medicine in Cardiff but it was through his family connections that he began prospecting in mineral rights for which he became best known. Griffiths is described as a 'dynamic and colourful personality', and a practical joker, even arranging a comical funeral for himself. He died in 1826.
Griffiths' youngest sister was married to Evan Morgan, who owned a farm estate in the Lower Rhondda near modern day Trehafod, the Hafod Fawr Estate. In 1808, Griffiths obtained a lease for the mineral rights for the farm from his brother-in-law. Griffiths then made two sub-leases for these rights in 1809 and gave the right to Jerimiah Homfrey to open a level below the Estate on the east side of the River Rhondda, Homfray continued to work the level until his bankruptcy in 1813.
To make the estate more profitable, Griffiths decided to improve the transportation links from the site to the newly opened Glamorganshire Canal. The Canal linked the ironworks at Merthyr Tydfil to the ports of Cardiff, and both were open markets for coal. The existing system of transporting coal to the canal was through the use of pack horses, which were slow and inefficient due to the weight of coal each horse could carry. Griffiths first built a tram road from the Hafod Estate to the town of Newbridge, now known as Pontypridd, and there bridged the River Taff. He then gained access to the Glamorganshire Canal by building a short length of private canal, which became known as the 'Doctor's Canal'. The tramline, which was serviced by horses pulling wagons along its length, was opened for business 29 September 1809, becoming the very first transportation link into the Rhondda Valley.
The transport link to the Glamorganshire Canal proved itself when Walter Coffin, who is recognised as the first person to gain personal rights and sink the first deep mines in the Rhondda, obtained rights to use Griffiths' tramroad. Coffin's mine was further up the valley at Dinas, and Coffin needed to build his own four mile tramline to connect his colliery to Griffiths' link at Trehafod.
On Griffiths' death the rights to the Trehafod Estate passed to his family and was successfully deep mined by John Calvert in 1851. Griffiths' tramline was used until it was replaced by the Taff Vale Railway in 1841.
Dr Richard Griffiths (1756-1826) lived here at Gelliwastad House which is the oldest building in the centre of Pontypridd, being an old farmhouse pre-dating the development of the town.
The speaker after the meeting on
Wednesday the 4th April was
Gil Barber
Cwmbran
The subject was :
The Falklands Conflict
The speaker at the meeting on the 4th of April was our own Gil Barber. The members are well acquainted with Gil, who is a very colourful character who had had a long and illustrious career in the Merchant Navy. Gil joined the service in March 1945 and retired in June 1983 a span of 38 years which saw him rise to the rank of Captain.
In today's talk Gil related his part in the Falklands war of 1982 as Captain of the ship named the 'ESK' a ship of some 25,000 tons. His primary role was as a re-fuelling supply to mainly Royal Navy ships of the task force in the South Atlantic.
Gil told us that was as early as 1978 he was involved in the fitting and trials of portable decks on the ESK and the TAMAR.
In 1982 he re-joined the ESK at Portland to become part of the South Atlantic task force. The ESK joined up with HMS ANTRIM & PLYMOUTH who were involved in the re-capture of South Georgia, Gil was tasked with taking Argentinean prisoners to the Ascension Islands. His ship rejoined the task force along with HMS GLAMORGAN, the Argentinean air force attacked destroyers SHEFFIELD, COVENTRY & GLASGOW causing damage to the COVENTRY and totally wrecking the SHEFFIELD. 266 SHEFFIELD crew and 1 RAF pilot were transferred to the ESK for transporting back to the Ascension Islands. The ESK was equipped for a crew of around 50 and so the logistics of an extra 267 personnel was a potential night mare. The problems of feeding, sleeping and ablutions were solved with typical service ingenuity. The extra personnel initially found spaces on deck to bed down, but eventually in the spirit of comradeship all found more comfortable quarters with the ESK crew. Feeding was a problem overcome by splitting everyone into five groups and each group given a colour code that indicated their feed time. Bearing in mind the ships galley was only meant to cater for 50 crew the catering officer managed extraordinarily well, dinner and tea menu was mainly stews and soups, breakfast menu was one boiled egg (OBE) toast and jam, to speed up the processes of adding butter and jam to the toast the butter was melted and could be spread quickly with a 3" paint brush and likewise the jam. As each meal time could take a couple of hours to complete you can imagine the galley was extremely busy.
The weather could prove as much an enemy as any, and re-fuelling in rough seas was an hazardous task but unfailingly carried by the very professional crew. One such re-fuelling of a ship, the AMBUACADE was so low on fuel that it affected its stability, the weather was the worst it could be, however re-fuelling was achieved and the grateful Captain told Gil he had been like a "green oasis to a thirsty camel".
On a lighter note Gil told of a delivery to his ship, by RAF helicopter, of a batch of fresh strawberries and cream. These were a gift from the Captain of the SHEFFIELD in appreciation of all Gil and his crew done for his crew after the loss of their ship, the strawberries had been sent by a Kent farmer. To this day Gil has retained a close friendship with the SHEFFIELD.
In the time since the end of the Falklands conflict Gil has attended many functions as guest of the many people he served with in the South Atlantic, he has even been to GUILDHALL in London where he met and spoke to Princess Anne. On being asked by Princess Anne how he managed to feed so many people at the time, Gil told her that he had taken a leaf out of her mothers book, she asked how so, he replied he gave the all the OBE, one boiled egg for breakfast, she was amused by this.
Gil also told of one of the SHEFFIELD crew becoming a Dad whilst on his ship, and that he had on one his SHEFFIELD reunions, some five years ago, met the baby, who was now 25 years old. The life of a seafarer can be very hard and often dangerous, never the less Gil told us that he had thoroughly enjoyed his service.
The speaker after the meeting on
Wednesday the 21st March was
Godfrey Brangham
of USK
The subject was :
Cases of Norman Burkitt KC
William Norman Birkett, 1st Baron Birkett, (6 September 1883 – 10 February 1962) was a British barrister, judge, politician and preacher who served as the alternate British judge during the Nuremburg trials. He received his education at Barrow-in-Furness Grammar School. He was a Methodist preacher and a draper before attending Emmanuel college Cambridge in 1907, to study theology, history and law. Upon graduating in 1910 he worked as a secretary and was called to the bar in 1913. Declared medically unfit for military service during WW1, Birkett used the time to make up for his late entry into the legal profession and was made a King's Counsel in 1924. He became a criminal defence lawyer and acted as counsel in a number of famous cases including the second of the Brighton trunk murder. A member of the Liberal Party, he sat in Parliament for Nottingham East twice, first in 1923 and again in 1929.
Despite refusing appointment to the High Court of Justice in 1928, he was offered the position again in 1941 and accepted, joining the King's Bench Division. In 1945 he served as the alternate British judge at the Nuremberg trials, and he was made a Privy Counsellor in 1947. He joined the Court of Appeal of England and Wales in 1950 but retired in 1956 when he had served for long enough to draw a pension. From 1958 he served in the House of Lords, and his speech against a private bill in 1962 saw it defeated by 70 votes to 36, two days before he died on 10 February 1962.
Described as "one of the most prominent Liberal barristers in the first half of the 20th century" and "the Lord Chancellor that never was", Birkett was noted for his skill as a speaker, which helped him defend clients with almost watertight cases against them. As an alternate judge, Birkett was not allowed a vote at the Nuremberg Trials, but his opinion helped shape the final judgment. During his tenure in the Court of Appeal he oversaw some of the most significant cases of the era, particularly in contract law, despite his avowed dislike of judicial work. Four of Birkett's cases were dramatized for radio by Caroline and David Stafford and broadcast on BBC's Radio 4 Afternoon Play series in January 2012 starring Neil Dudgeon as Birkett
The speaker after the meeting on
Wednesday the 7th March was
Fiona Ford
of Abergavenny
The subject was :
Grannies Store Cupboard
Long before the advent of chemists like Boots and LLoyds people made their own remedies, these were made normally from plants, flowers and fruits growing wild.
Most of the symptoms of illness are actually your body's way of using its immune system to fight off disease and illness. When you suppress the symptoms, like sneezing, coughing, diarrhoea, and even vomiting, you are blocking the body's natural way of getting rid of the toxins and pollutions that are causing this disease.
We all realize there are times when the symptoms get out of control and can make our lives miserable. This is where home remedies come in handy.
Fiona told us about the many plants, flowers and fruits that have been used through ages believed to aid recovery and sometimes prevent illnesses.
This is a medieval recipe for an ointment to cure headaches and pains in the joints:
Take equal amounts of radish, bishop wort, garlic, wormwood, helenium, cropleek and hollowleek.

Pound them up, and boil them in butter with celandine and red nettle.

Keep the mixture in a brass pot until it is a dark red colour.

Strain it through a cloth and smear on the forehead or aching joints
Comfrey, Stinging NettleEchinacea, Dandelion, Chamomile, Foxglove, Milk Thistle, Comfrey, St John's Wort, and many other herbs have medicinal properties that have been well researched and established. Herbs like these are the basis of modern pharmaceutical drugs.
One herb that is poised to be the best thing for cancer treatment is the 'lowly' Dandelion. Most of us look at the Dandelion as a common weed and millions are spent each year in an attempt to eradicate it. Researchers at the Royal Botanical Gardens, in London, are convinced that the Dandelion contains anti-cancer properties.
The pharmaceutical industry wants you to purchase their medicines, they do not want you to have the option of herbal treatments at home. Its certainly food, or medicine, for thought.
The speaker after the meeting on
Wednesday the 15th February was
Don Calway
of Pontypool
The subject was :
Balloons, Bikes, Box-Kites, Bombs and Bubblecars.
The club has had the pleasure of Don's talks before, quite recently he came and talked about the famous graffiti artist 'Banksy'. Today's talk had the mind boggling title of ' Balloons, Bikes, Box Kites, Bombs and Bubblecars.'
The talk was about the very first days of flight in balloons to first powered flight( Wilbur & Orville Wright) and how it has been used for less than peaceful purposes. Since machines took to the air militarists spotted the potential for weapons of war, and we know from the little over a hundreds years of powered flight how devastatingly effective aeroplanes have been.
With the aid of a powerpoint presentation of photographs, we were shown the development of flight and machines as they progressed from their origins of paper, string and strips of wood to the type of materials used in modern aircraft.
Don showed examples of balloons being used in the American Civil War as look-outs and telegraph points.
After the Wright brothers successful first flight the interest became strong in Europe, especially in Britain, France and Germany.
Since machines took to the air militarists spotted the potential for weapons of war, and we know from the little over a hundreds years of powered flight how devastatingly effective aeroplanes have been.
The first country to use planes for military purposes was Italy, whose planes made reconnaissance, bombing and shelling correction military flights during the Italian-Turkish war (September 1911 – October 1912), in Libya.
The connection between Balloons and Bikes can be made via the Wright brothers who were bicycle makers in Dayton, Ohio before their interests took them towards aviation.
The very first models of aircraft were built on the box kite design and looked for all intents like monster kites. After WW2 some famous German aircraft designers turned the design talents to the automotive world and designers like Heinkel and Messerschmitt produced some weird and wonderful cars like the bubblecar.
The speaker after the meeting on
Wednesday the 1st February was
Derek & Eira Richards
of Newport
The subject was :
'A Home from Home'
The start of TOC H in Flanders 1915
The History of Toc H
In 1915 army chaplain the Reverend Phillip Byard (Tubby) Clayton was sent to France and then on to the town of Poperinge in Belgium. Sitting a few miles back from the trenches around Ypres (nowadays known by its Flemish name Ieper), Pops – as the soldiers called it – was a busy transfer station where troops on their way to and from the battlefields of Flanders were billeted. Clayton, universally known as Tubby, was instructed by his senior chaplain, Neville Talbot, to set up some sort of rest house for the troops.
Renting a hop merchant's house – temporarily vacated by its owner - to use as his base, Tubby decided to steer away from the traditional church club and set up an Everyman's House. It was named Talbot House in honour of Gilbert Talbot (Neville's brother) who had been killed earlier in the year. Of course, soldiers being soldiers, Talbot House soon became known by its initials TH, and then, in the radio signallers' parlance of the day as Toc H. It opened on 11 Dec 1915.
Tubby ensured the house was open to men and officers alike. He created a library where soldiers could check-out a book by leaving their cap behind as a ticket. Tubby was a shrewd man and knew that no soldier would dare report for duty without a cap so he always got his books back. There was a large kitchen where much tea was consumed, a beautiful walled garden where men could sit and forget about the war for a while, and eventually, in the attic hop loft, a chapel where regular services were held. It was this chapel or Upper Room which became a focal point for many and was known as the 'heart' of the House. Some had their confirmation here and many attended their first communion in this special place. Sadly, for many, their last communion would be held here.
For most of the Great War Talbot House offered an oasis of sanity to the men passing through Poperinge. Not only could they socialise but Tubby also organised debates and concerts. Men could post messages for their missing comrades and hope they too might stop at Talbot House and see them. What was clear though was that the Talbot House promoted a special feeling of fellowship with those who rested there awhile.
When peace came, Tubby was sent to England to find premises for a Test School for soldiers who wished to be ordained (eventually settling on the old Knutsford jail). However, the Fellowship of Talbot House was strong in Tubby's heart and in 1919 he finished his work at Knutsford to return to London. His dream was to open a new Talbot House where the fellowship and camaraderie of the original house could be rediscovered. Gathering around him many of the men who had passed through Talbot House during the war, he set about his plans. The first committee met in November 1919. They decided to drop the name Talbot House as there was already such a place in South London, so they adopted the soldier's nickname of Toc H as the new name for their movement. All those who had visited Talbot House during the war became the Foundation Members (including a small handful of women).
The speaker after the meeting on
Wednesday the 18th January was
Bryn & Margot Seabourne
of Abergavenny
The subject was :
Libya - Past & Present
Todays speakers gave good insight into what Libya was like to live in, we have been inundated of late with news of the strife and conflicts in Libya. This was a very informative talk giving us us a broader outlook on this troubled country.
HISTORYFor most of their history, the peoples of Libya have been subjected to varying degrees of foreign control. The Phoenicians, Carthaginians, Greeks, Romans, Vandals, and Byzantines ruled all or parts of Libya. Although the Greeks and Romans left impressive ruins at Cyrene, Leptis Magna, and Sabratha, little else remains today to testify to the presence of these ancient cultures.
The Arabs conquered Libya in the seventh century A.D. In the following centuries, most of the indigenous peoples adopted Islam and the Arabic language and culture. The Ottoman Turks conquered the country in the mid-16th century. Libya remained part of their empire, although at times virtually autonomous, until Italy invaded in 1911 and, in the face of years of resistance, made Libya a colony.
In 1934, Italy adopted the name "Libya" (used by the Greeks for all of North Africa, except Egypt) as the official name of the colony, which consisted of the Provinces of Cyrenaica, Tripolitania, and Fezzan. King Idris I, Emir of Cyrenaica, led Libyan resistance to Italian occupation between the two world wars. Allied forces removed Axis powers from Libya in February 1943. Tripolitania and Cyrenaica came under separate British administration, while the French controlled Fezzan. In 1944, Idris returned from exile in Cairo but declined to resume permanent residence in Cyrenaica until the removal in 1947 of some aspects of foreign control. Under the terms of the 1947 peace treaty with the Allies, Italy relinquished all claims to Libya.
On November 21, 1949, the UN General Assembly passed a resolution stating that Libya should become independent before January 1, 1952. King Idris I represented Libya in the subsequent UN negotiations. When Libya declared its independence on December 24, 1951, it was the first country to achieve independence through the United Nations and one of the first former European possessions in Africa to gain independence. Libya was proclaimed a constitutional and a hereditary monarchy under King Idris.
The discovery of significant oil reserves in 1959 and the subsequent income from petroleum sales enabled what had been one of the world's poorest countries to become extremely wealthy, as measured by per capita GDP. Although oil drastically improved Libya's finances, popular resentment grew as wealth was increasingly concentrated in the hands of the elite. This discontent continued to mount with the rise throughout the Arab world of Nasserism and the idea of Arab unity.
On September 1, 1969, a small group of military officers led by then 28-year-old army officer Mu'ammar Abu Minyar al-Qadhafi staged a coup d'etat against King Idris, who was subsequently exiled to Egypt. The new regime, headed by the Revolutionary Command Council (RCC), abolished the monarchy and proclaimed the new Libyan Arab Republic. Qadhafi emerged as leader of the RCC and eventually as de facto head of state, a political role he still plays. The Libyan Government asserts that Qadhafi currently holds no official position, although he is referred to in government statements and the official press as the "Brother Leader and Guide of the Revolution," among other honorifics.
What has happened in Libya since has been well documented in the 'news media'
The speaker after the meeting on
Wednesday the 4th January was
Alan Thorne
of Cardiff
The subject was :
Great Western Railway
In March 1833, the 27 year oldIsambard Kingdom Brunel was appointed chief engineer of the Great Western Railway. The strategy was to build a railway that would link London and Bristol. The first section of the track that went from London to Taplow (Maidenhead) was opened in 1838. The line was completed to Bristol in 1841. The Great Western Railway was the first to install electric telegraphalongside its line.
The building of the London to Bristol line helped to establish Isambard Kingdom Brunel as one of the world's leading engineers. Impressive achievements on the route included the viaducts at Hanwell and Chippenham, the Maidenhead Bridge, the Box Tunnel and the Bristol Templemeads Staion. Controversially, Brunel used the broad gauge (2.2 m) instead of the standard gauge (1.55m) on the line. Swindon was about halfway between London and Bristol and was chosen as the junction for the line to Gloucester. Swindon was also the site of the Great Western Locomotive Works. Daniel Gooch, who had worked with Robert Stephenson in Newcastle-upon-Tyne, was put in charge of locomotive production. Gooch was told by the company to produce a "colossal locomotive that should easily surpass anything that had gone before". The result of this directive was The Great Western that could travel at an average speed of 67 mph. It has been said that "while Brunel built the Great Western, Gooch made it work".
By 1844 the Great Western Railway had opened a new line from Bristol to Exeter and from Bristol to Gloucester where it met the standard gauge of the Birmingham & Gloucester line. This created problems as passengers and goods had to be transferred from one train to another. One of the consequences of using the broad gauge was that Great Western locomotives could not use Euston Station and Brunel had to build its own station at Paddington. This was not completed until 1854.August 1885 saw the arrival of the first 50 years of the Great Western Railway. In that time, the company had seen capital rise from £2,500,000 to £90,000,000 and from being a one route system to a network of over 2,300 miles of track reaching every corner of western England and Wales. In addition, the GWR owned 1,600 locomotives and 48,000 other vehicles, ranging from coal wagons to the latest saloons. The following year would see their proudest achievement yet; the opening of the Severn Tunnel. Construction of the 4½ mile tunnel under the River Severn began in 1873, but the cost to put Cardiff one hour nearer to London and Bristol was nearly £2million - a vast amount of money at the time. Fittingly the first train to run through the tunnel was filled with South Wales coal
CAROL SERVICE
The traditional Probus Club of Pontypool carol sevice was well supported again this year. The event was successful due to the organising skills of Secretary John Gray.
President Bill George started proceedings by welcoming every one to the service and thanked them for their support.
This year the service was led by the Vicar of St.Hildas
Rev. Ann Golledge. Who , for her first time at the club. did a superb job.
Lessons were eloquently delivered by Mike Webb and Spencer Harvey.
Music was provided by our own Emrys Watt (organ) David Davies (euphonium) and Graham Patrick (cornet). The addition of brass with the organ made for a some very atmospheric carol singing.
The traditional mince pies were ,along with tea and coffee, served up at the end of the service, this was also a chance for people to catch up and pass on seasons greeting to each other.
A big thankyou to the Ladies who kindly gave their time to prepare the refreshments.
The speaker after the meeting on
Wednesday the 7th December was
David Harrison
of Monmouth
The subject was : ' Graveyards I have Known '
Given the title you would be forgiven for thinking this might be a rather dour talk, in fact quite the opposite was true. David's talk was a most interesting tour through graveyards both here and abroad where he pointed out the resting places of characters both well known and not so well known, the whole talk was coated throughout with a layer of humour and amusing anecdotes. Those who could afford it had themselves intered in tombs and mausoleums so lavish, and sometimes unusual, that there would be interest in them long after their death.
Perhaps one of our more unusual historical destinations, Highgate Cemetery is a famous cemetery located in Highgate, London.
The cemetery in its original form (the older, Western part) was consecrated by the Bishop of London on 20th May 1839.
These avenues of death entomb poets, painters, princes and paupers. There at least 850 notable people buried at Highgate including 18 Royal Academicians, 6 Lord Mayors of London and 48 Fellows of the Royal Society. Although perhaps its most famous occupant is Karl Marx, several other people worthy of mention are also buried here including:
Edward Hodges Baily - sculptor

Rowland Hill – originator of modern postal service

John Singleton Copley - artist

George Eliot, (Mary Ann Evans) - novelist

Michael Faraday – electrical engineer

William Friese-Greene - inventor of cinematography

Henry Moore – painter

Karl Heinrich Marx - father of Communism

Elizabeth Eleanor Siddal – model of the PreRaphaelite Brotherhood
The speaker after the meeting on
Wednesday the 16nd November was
John Barnard
of Caerwent
The subject was : ROMAN CAERWENT
The Roman town of Venta Silurum, the civitas capital of theSilures tribe, underlies the present town of Caerwent in Gwent. The main Roman road from the colonia at Glevum (Gloucester) to the legionary fortress at Isca Silurum (Caerleon) passed through the geometric centre of the settlement. Thankfully, when the route was widened in recent times to become the modern A48 trunk road, Caerwent was bypassed to the north and this historic site was preserved.
The town was founded c.AD75 after the tribe had been finally subdued by the campaigns of Sextus Julius Frontinus. The majority of the remaining population of the tribe was gathered from the hills and valleys of Gwent and Monmouth and housed together in a new settlement at Caerwent, which site was obviously chosen in order to keep separate the subdued parts of the tribe from those still causing trouble further to the west. The routing of the road through the centre of the settlement was also deliberate, in order to let the people who were relocated see the benefits of Roman civilization which were paraded before their eyes each day along the military supply route.
The towns defences were comprised originally of a single massive earthen rampart and ditch, which enclosed an area of forty acres (eighteen hectares). These early defences were replaced in stone during the late second or early third centuries, together with an external double ditch. These later stone walls may have originally reached a height in excess of twenty-seven feet (eight metres).
Within the defences described above, a regular grid of streets divided the town into twenty insulae (literally 'islands') or City Block's, of roughly equal size. Several public buildings have been identified, as one may expect, clustered near the centre of the settlement. A forum and basilica take up the entire central insula to the north of the main road, and a public bath-house was situated in the north east corner of the insula opposite, fronting onto the southern side of the main road. A small amphitheatre was built to the north-east of the forum at a later date; it violates the neat pattern of the street grid, being built over the top of the northward internal road leading from the north-east corner of the forum complex.
The houses in the settlement were generally small and modestly appointed, with only a few in possession of tessalated or mosaic floors, hardly any having hypocaust heating or adjoining bath-houses. The Silures were, it seems, never to attain the refined Roman qualities and its associated wealth, as did their close neighbours the Dobunni from Gloucestershire and Hereford & Worcester, who were to build many villas in the hills surrounding their own civitas capital at Corinium (Cirencester, Gloucestershire). There is no such outlying pattern of villas surrounding the Silurian capital.
No military finds have been recovered from within the enclosure, which points to the town being founded on a virgin site.
The speaker after the meeting on
Wednesday the2nd November was
John Evans
of Blaenavon
Living in this area it would be surprising if anyone of did not have some connection with mining , whether it be yourself as a miner or a family member or a friend.
Mining in Walesprovided a significant source of income to theeconomy of Wales throughout the nineteenth century and early twentieth century.
Wales was famous for its coal mining, in the Rhondda Valley, the South Wales Valleys and throughout the South Wales coalfield and by 1913 Cardiff had become the largest coal exporting port in the world, as coal was transported down by rail. North east Wales also had its own coalfield and Tower Colliery near Hirwaun is regarded by many as the oldest open coal mine and one of the largest in the world.
There is evidence of mining in the Blaenavon area going back to the 14th century, and there is evidence of mine workings at Mostyn as far back as 1261, but it is believed to have been practised even as early as Roman times. The coal mining industry burgeoned throughout the and into the 19th century, when shafts were sunk to complement the and drift mining already exploiting the ample and obvious coal resources.
During the first half of the nineteenth century mining was often at the centre of working-class discontent in Wales, and a number of uprisings such as theMerthyr Rising in 1831 against employers were a characteristic of the Industrial Revolution in Wales, Dic Penderyn became a martyr to industrial workers. The Chartist movement and the 1839 Newport Rising showed the growing concerns and awareness of the work force of their value to the nation. Although the Factory Acts of the 1830s and resultant Mines Act of 1842 was meant to prevent women and boys under 10 years of age from working underground, it is believed to have been widely ignored. To replace female and child labour the pit pony was more widely introduced. Much later, in the middle of the 20th century, mining was still a hazardous enterprise, resulting in many accidents and long term ill-health with many of Blaenavon's older citizens still suffering from silicosis and other mining related diseases.
Incorporating the existing Coity colliery and Kearsley's pit (sunk in 1860), theBig Pit opened in 1880, so called because it was the first shaft in Wales large enough to allow two tramways. At the height of coal production, there were over 160 drift mines and over 30 shafts working the nine seams in the Blaenavon locality. Big Pit alone employed some 1,300 men digging a quarter of a million tons of coal a year. Large amounts of coal were needed to supply the local ironworks, as it took 3 tons of coal to produce a ton of iron. Blaenavon 'steam' coal was of high quality and it was exported globally. Burning hotly while leaving minimum ash, it was ideal to power the steam engines that drove steamships, Dreadnoughts of the Royal Navy and steam locomotive railways across the world
No Speaker at this weeks meeting due to
A.G.M.
The A.G.M. saw the customary change of President and Chairman. Bill George having completed a successful year as Chairman succeeded John Cullen as club President. The Chairmans post was taken by vice-chairman Dave Edwards. The club is very fortunate to have retained in post as Secretary John Gray and likewise as treasurer Alan Davies and speaker secretary Jack May. New assistant treasurer is Gwilym Weeks and auditors Malcolm Smith and Emrys Watts have kindly agreed to carry on that role. General Committee will be made up of the following members - Terry Dodson, James Hazzard, Graham Patrick and Graham Thomas. Unfortunately there were no takers for the role of Press Secretary, A big vote of thanks must go to retiring press secretary Spencer Harvey for the excellent and very eloquent reports he submitted to grass roots and to Graham Cocks for the excellent job he did as assistant treasurer. A vote of thanks also to those committee members who have completed their tenure for their contribution to the running of the club.
The speaker after the meeting on
Wednesday the 5th October was
Margaret Hall
of Newport
Margarets talk was full of nostaglia about life before supermarkets. Our members, who are of a certain age, were taken on a trip down memory lane to times when shopping was done at your local grocery store. Margarets father had been a grocer and so she grew up in the old ways. Margaret read a poem about the old time grocery shop that summed what they were like and took us back to those days. The talk obviously evoked a lot of memories among members as there was a lot of input from them during the talk. Margaret had examples of product adverts fom those days, some have survived to this day, some now passed into history and memory. Those of us who appreciated the personal service and quality of those local shops mourn their passing.
The speaker after the meeting on
Wednesday the 21st of September was
David Fletcher
of Ledbury
Davids' talk was about his lif e and work in Antarctica which has spanned some forty years. The cold hard facts of life in such extreme conditions highlighted the dedication of the men & women who carry out vital scientific work there.
Antarctica Earth's southernmost continent, encapsulating the South Pole. It is situated in the Antarctic region of the Southern Hemisphere, almost entirely south of the Antarctic circle, and is surrounded by the Southern Ocean. At 14.0 million km2 (5.4 million sq mi), it is the fifth-largest continent in area after Asia, Africa, North America, and South America. For comparison, Antarctica is nearly twice the size of Australia. About 98% of Antarctica is covered by ice that averages at least 1.6 kilometres (1.0 mi) in thickness.
Antarctica, on average, is the coldest, driest, and windiest continent, and has the highest average elevation of all the continents.Antarctica is considered a desert, with annual precipitation of only 200 mm (8 inches) along the coast and far less inland. The temperature in Antarctica has reached −89 °C (−129 °F). There are no permanent human residents, but anywhere from 1,000 to 5,000 people reside throughout the year at the research stations scattered across the continent. Only cold-adapted organisms survive there, including many types of algae, animals (for example mites, nematodes, penguins, seals and tardigrades), bacteria, fungi, plants, and protista. Vegetation where it occurs is tundra.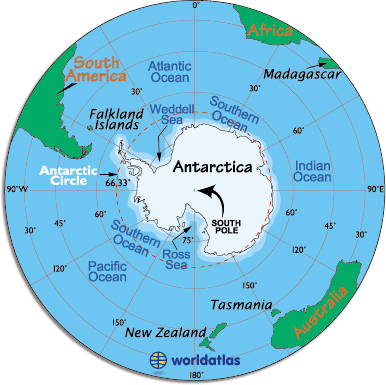 The speaker after the meeting on
Wednesday the 7th of September was
Fiona Ford
Country Access Officer Torfaen CBC
The subject was Where Pilgrims Trod.
This was a welcome return to the club by Fiona, her last visit was in November 2010. This time Fiona took us on a walk from Cwmbran up the mountain(Twmbarlwm) behind following a path taken by Pilgrims hundreds of years ago. Along the way she pointed out some interesting flora and a lot of very interesting historical facts. Fiona is very easy to listen to and she makes her talks both interesting and enjoyable.
If you would like to go on the Henllys Circular walk,
Further details can be obtained from: Development Department,
The speaker after the meeting on
Wednesday the17th August
was
Lynette Jones
of Newport
The Subject was The Newport Wetlands
About Newport Wetlands
This nature reserve offers a haven for wildlife on the edge of the city, but is a great place for people too with a new RSPB visitor centre, a café, shop and children's play area.

Cetti's warblers and bearded tits can be seen and heard in the reedbeds, and ducks, geese and swans visit the reserve in large numbers during the winter. You'll enjoy spectacular views of the Severn estuary all year round.

Newport Wetlands is a partnership between the Countryside Council for Wales, Newport City Council and the RSPB.
Opening times
Open every day (closed Christmas Day), 9 am to 5 pm (Coffee Shop open 10 am to 4 pm). On Christmas Eve, Boxing Day, New Year's Eve and New Year's Day, the centre will be open from 10 am to 4 pm and the coffee shop will be open 10 am to 3.30 pm.
Entrance charges
None
P.S. Dont forget the Coffee Shop !!
The speaker after the meeting on
Wednesday the3rd August
was
Dave Edwards
of Probus
The subject was The Club Website
Members were given a tour of the club website via a WiFi connection.
Members were asked to get involved with with the website and take an active part in its content.
It was said that the website is only limited by our imaginations.
The website tour was followed by some items of amusement that can be found on the internet .
The speaker after the meeting on
Wednesday the 6th July
was
Mr Graham Penn
of Cardiff
The subject was The Princes of Wales
We were treated to a well detailed talk given with great passion and enthusiasm.
The history of the Royal lineage proved to be as spicy and scandalous as anything the, now defunct, News of the World could uncover.
The talk, accompanied by slides, was very detailed and produced some lighter moments when some of the antics of various royals were revealed.
Some of the royals were so promiscuous that their iligitimate offspring have descended through to most areas of Britain, and in fact it is believed at least four would be found in Pontypool.
When we read about some of the antics of the current monarchs offspring you would tend to think not much has changed.
The speaker after the meeting on
Wednesday the 6th July
was
Mr Godfrey Brangham
of USK
The subject was The Execution of Joseph Garcia
18th November 1878
Joseph Garcia – Usk
Newport in Wales was the latest port of call visited by Spanish seaman Joseph Garcia, 21, and it would prove to be his last. While ashore he burgled a house, and for that he got nine months in jail. Released in July, 1878, he wandered out of the prison gates, a stranger alone in a foreign land, with only a few words of the language.
He hadn't gone very far when he came to Castle Cottage at Llangybi, on the road to Usk. This was the home of farm worker William Watkins, 40, and his family. Garcia hadn't learned any lessons in prison, for he now decided it was time to do another burglary.
An hour later he had committed much more than just another burglary. Inside the bloodstained cottage lay the bodies of Watkins and his wife Elizabeth, 44, and their three children. Husband and wife had put up a terrific struggle for their lives before succumbing to stab wounds, while their children Charlotte, eight, Frederick, five, and Alice, four, were hacked to death with an axe as they slept.To cap his bloody handiwork, Garcia set fire to the children's beds before he made off with the family's meagre possessions.
The smoke from the fire he started was seen billowing out of the upstairs window by a farm worker who had come to find out why Watkins hadn't reported for work that morning. The police were alerted and a watch was mounted on the Welsh ports. That night Garcia was seen walking towards Newport, bearing cuts, bruises, bloodstains and other obvious signs that he had been in a struggle. He was arrested and charged with the five murders.
He was hanged on Monday, November 18th, 1878, at Usk Prison, protesting to the end through the Spanish consul that he was innocent.

The speaker after the meeting on
Wednesday the 15th June
was
Mr Alun Carter
The subject was My Life in Rugby
For those of us who are dedicated followers of Men who play a game with odd shaped balls (Rugby) it was great to have former Welsh International Alun Carter give a talk to members.
Alun is a former Pontypool RFC player and is known to quite a few followers of Pooler among the members.
He eventually moved down the road to a club who play in a strange strip of Black & Amber, and who's name is not mentioned by the Pooler faithful.
On completion of his playing career became an analysist for the WRU. On leaving that post he moved to English club Worcester Warriors where he is currently Team Manager.
Aluns' talk was very interesting and you didnt need to be a rugby fanatic to enjoy the insight to the workings of a top rugby club.
The speaker after the meeting on
Wednesday the 1st June
was
Mrs. Lorna Pearson
The subject was Amusing Poetry
Today Lorna came to PROBUS
With witty poems to amuse us
She regaled us with poetry new and old
All very funny and some very bold
The poems caused much laughter and enjoyed by all
It cant be very long before Simon Cowell gives her a call
The speaker after the meeting on
Wednesday the 18th May
was
Mr. Nick Jones
The subject was Fire & Rescue Service
Operational Firefighters are highly trained to respond to a wide range of emergency calls, including fires, road traffic collisions, special rescues, chemical spills and floods. Firefighters also spend time educating the public about fire safety by giving educational talks in schools and visiting individuals in their homes.
Nick gave a very comprehensive talk about what the Fire and Rescue service offers the local community. It was obvious that the service is highly trained and dedicated to its task.
The speaker after the meeting on
Wednesday the 4th May
was
Mr. Don Calway
The subject was Graffiti Artist 'BANKSY'
The speaker after the meeting on
Wednesday the 20th April
was
Mr. Peter Strong
Caldicot
The subject was Solemn Sabbaths and Faraway Sundays
This was a very interesting talk about the changing face of Sundays. From the days when the Puritans banned pretty much everything bar breathing to present day where Sunday is more or less the same as any other day. It was interesting to come down through history and see the ways Sunday has changed, from being fined for non attendance at church to pretty much pleasing yourself how you choose to spend your Sundays.
The speaker after the meeting on
Wednesday the 6th April
was
Gordon Richards
Secretary/Manager Panteg House
The subject was The History of Panteg House
Todays speaker is well known to members of Probus, he has, for many years, been the Secretary/Manager of Panteg House Social Club where our meetings are held.
Over his many years with the club he has collected many anecdotes and snippets of history connected to the house.
The talk proved to be of great interest to many in the room by virtue of a long association with Panteg House either by themselves or through family and friends.
Gordon told us of the many roles the house has had since its original construction as a private dwelling for the Butler Family, among it roles it was used by the military to house troops.
Panteg House is a great asset in the local community with its sports ground and social facilities. it is unlikely that you would find another like it in Torfaen.
The speaker after the meeting on
Wednesday the16th March
was
Richard Jordan
from Abergavenny
The subject was Frank Sinatra
Frank Sinatra born Dec. 12, 1915, Hoboken, N.J., U.S. — died May 14, 1998, Los Angeles, California U.S. singer and actor. Sinatra began his singing career in the mid-1930s and was "discovered" by trumpeter Harry James, who immediately recruited him. Sinatra achieved sweeping national popularity in 1940 – 42 while singing with the Tommy Dorsey Orchestra. He sang on the radio program Your Hit Parade (1943 – 45), while becoming a favourite performer in theatres and nightclubs. In the 1940s he co-starred in a number of musical films with dancer Gene Kelly. His popularity suddenly declined about 1948, but his performance in From Here to Eternity (1953, Academy Award) revived his flagging career, and he later starred in many acclaimed films, including musicals such as Guys and Dolls (1955) and dramas such as The Manchurian Candidate (1962). After 1953 he performed and recorded using arrangements by Nelson Riddle, Billy May, and Gordon Jenkins, reaching his peak in albums such as Only the Lonely (1958). In 1961 he founded Reprise Records. His masterly performances, alternately swinging and affectingly melancholic, brought him a success unparalleled in the history of American popular music.

The speaker after the meeting on
Wednesday the2nd March
was
Stuart Fry MA
from LLanwrtyd Wells
The subject was Stones in the Landscape
A History of Dry Stone Walling
Dry stone is a building method by which structures are constructed fromstones without any mortar to bind them together. Dry stone structures are stable because of their unique construction method, which is characterized by the presence of a load-bearing facade of carefully-selected interlocking stones. Dry-stone technology is best known as retaining wall construction, but dry stonefences, buildings, bridges, and other structures also exist.
There are several methods of constructing dry stone walls, depending on the quantity and type of stones available. Most older walls are constructed from stones andboulders cleared from the fields during preparation for agriculture (field stones) but many also from stone quarried nearby. For prestigious modern work, for instance that commissioned by local authorities or private patrons in the UK, quarried stone is almost always used. The type of wall built will depend on the nature of the stones available.
The speaker after the meeting on
Wednesday the16thFebruary
was
Rev. Chris Woods
from Newport
The subject was The American Civil War
Chris gave us an excellent presentation of The American Civil War, his talk was punctuated with songs that grew to be battle songs from both the north and south. There was also on display wide range of uniforms, equipment and arms which added to the presentation visually.
This was a thoroughly enjoyable talk and was well received.
United States Civil War
"War is a hellish way to settle a disagreement"

The American Civil War (1861 - 1865) was one of the most violent times in the History of the United States.
More than 600,000 men gave their lives for their country in this war. This is more lives lost in one war than in all wars and conflicts combined following this period in time.
The speaker after the meeting on
Wednesday the 2nd February
was
Anne Gatehouse
from Newport
The subject was The Jerome Gatehouse Collection
Anne was a welcome return to our meetings, having recently given us a talk about the Newport transporter Bridge. On this visit she was to talk about her late husbands passion for military bands. Anne's husband Jerome had collected an astonishing amount of detail and history of not only Uk military bands, but, of military bands around the world. His collection has become a valuable source for researchers from all over the world.
The speaker after the meeting on
Wednesday the 19th January was
Andrew Jenkins
from Newport
The subject was Climbing Mount Killimanjaro
For many people, a trip to Tanzania to climb Mount Killimanjaro is trip of a lifetime but to many of us one we will never take. So many thanks to Andrew for a splendid insight to to what it is like to make this climb.
Andrew has led expeditions to the top of mount Killimanjaro and was able to speak with great authority on what it takes to complete the climb. His talk was accompanied by some spectacular photos showing the superb landscape and changing scenery.
Kilimanjaro
, with its three volcanic cones,
Kibo
,
Mawenzi
, and
Shira
, is an
inactive
stratovolcano
in north-eastern
Tanzania
and the
highest mountain
in
Africa
at 5,895 metres or 19,341 ft above
sea level
(the
Uhuru Peak
/
Kibo Peak
). Mount Kilimanjaro is the highest
freestanding
mountain
as well as the
4th most prominent
mountain in the
world
, rising 5,882 metres or 19,298 ft from the base
The speaker after the meeting on
Wednesday the 5th January was
Keith Underwood
from Sedbury
The subject was The Cistercian Experience
......................................................................
---------------------------------------------------------------------------------------------------------
No Speaker this week due to the Carol Service.
It was nice to see such a good gathering at this years Carol Service, it was nice to see old friends from other Probus Clubs.
We at Probus Club of Pontypool hope our friends enjoyed the service as much as we enjoy seeing them there.
A special thanks to the Minister and to the Ladies who provided the most welcome refreshments.
And a big thank you to our Musical Director Mr Emrys Watt.
The speaker after the meeting on
Wednesday the 1st of December was
Alan Thorne
from Roath Cardiff
The subject was The Wrecks of the Bristol Channel
---------------------------------------------------------------------
The speaker after the meeting on
Wednesday the 17th of November was
Gavin Davies
A member of the Cowbridge Probus Club
The subject was QUINTINSHILL - UK's Worst Rail Disaster.
----------------------------------------------------------------------------
The speaker after the meeting on
Wednesday the 3rd of November was
Fiona Ford
Country Access Officer Torfaen CBC
The subject was Pontypool Park Circular Walk.
----------------------------------------------------------